The University of Bucharest mobilises to support students, professors and others fleeing Ukraine
7 March 2022
← Back to news
With a long shared border, Romania is the country most immediately impacted by the ongoing war in neighbouring Ukraine amongst those where the CIVIS member universities are located. The community of the University of Bucharest - professors, students and administrative staff - has mobilised in recent days to support Ukrainian and international students and professors affected by the war.
Thus, more than 300 accommodation places were arranged in the dormitories of the University of Bucharest, within the "Academica" Guest House, in the CEREFREA Villa Noël headquarters, as well as in the buildings of the Baptist Theological Institute - UB Faculty of Baptist Theology.
The first people have arrived and have already been accommodated in the UB premises. As of 13.00 on 3 March, 233 people (foreign students and Ukrainian citizens) were accommodated in the dormitories, guest houses and other dedicated spaces of the University of Bucharest and its partner institutions. The situation is evolving quickly, and another 40 people were expected to arrive during the day. The international students coming from Ukraine are in transit on the Romanian territory, they are going to the countries of origin. Thus, once the accommodation places are released by those in transit, the University of Bucharest will be able to receive other people.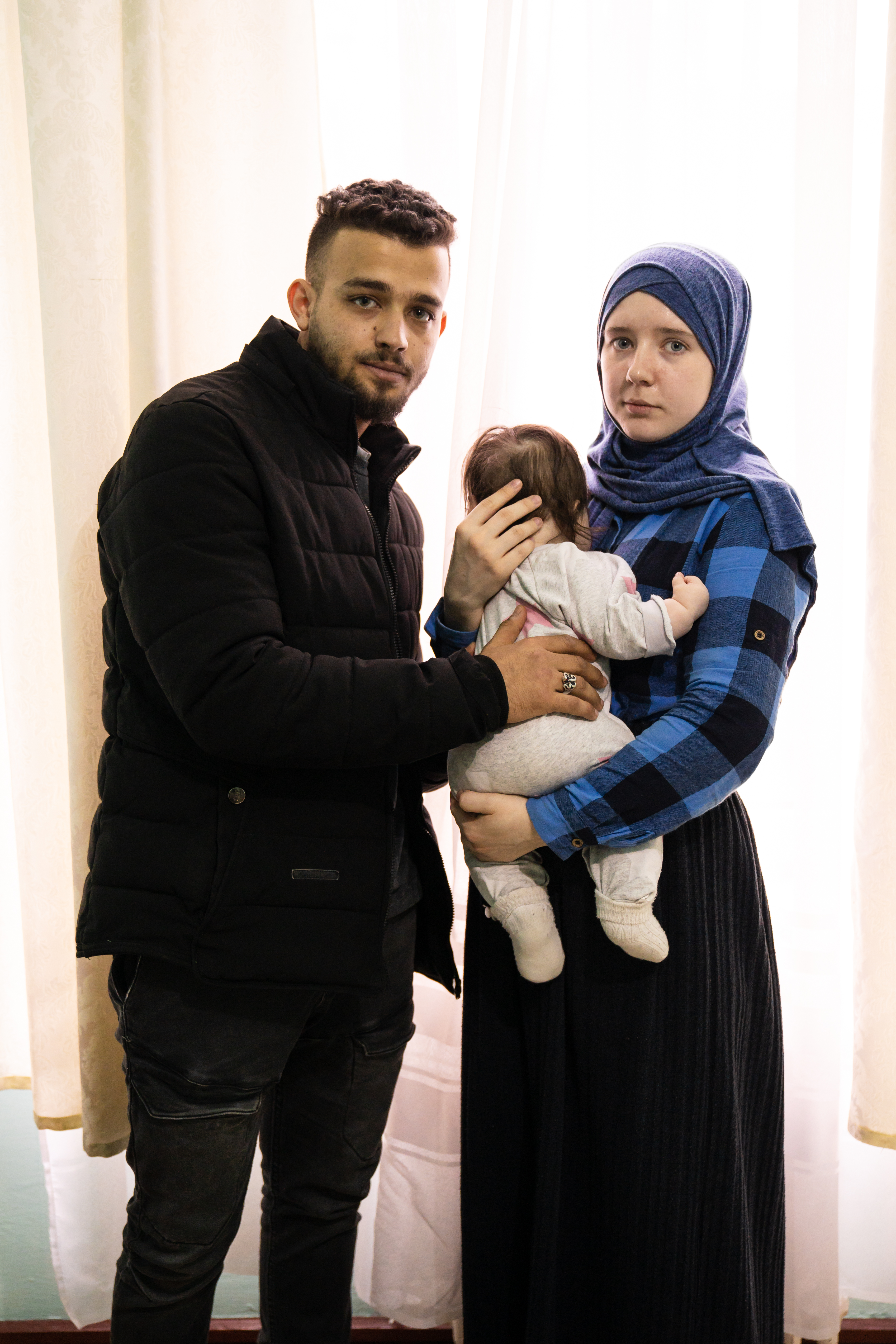 Sofia from Ukraine (22 years old) and Ahmed (25 years old, Egyptian student) are the parents of a 5-month-old girl named Amira. They are now hosted by the University of Bucharest.
Sofia shared her story. "My parents live in Lugansk, which is occupied and where it is even worse than in the rest of Ukraine because in Ukraine people are still defended, while in Lugansk no one is defending them. There they can confiscate your property at any time and even kill you without anyone being able to object. My parents, who are old, have not left because they hate the feeling of uncertainty and can hardly adapt to new situations.
At the same time, my brother and very close friends stayed in Kyiv. The last time I talked to my brother, he told me he had money on his credit card, but that there was no money in ATMs. Thus, he has no money to buy food and it is very difficult for him to find supplies. The shops are empty, too."
Ahmed added that "people in Ukraine are very scared. They hear the bombings all day and they don't know where to hide. They must either leave their homes to find a place to hide or stay in their homes. And this happens several times a day. It's really hard and traumatic. Besides, they don't know what to eat the next day. Some people have no support. There are old people out there who can't walk and can't get to the right place to hide."
Economic agents and private companies contribute to the efforts of the University of Bucharest to help those escaping the war; donations in cash and food products, amounting to approximately 60 000 lei (approximately 12 500 Euros), have been made so far to provide food to those accommodated in the UB premises. The University has also opened two centers for collecting material aid for refugees from Ukraine, where students, professors and administrative staff of the UB, as well as anyone else can help with hygiene products, non-perishable food, water, soft drinks or any product that can help refugees.
Specific sections of the UB community are also mobilising. In collaboration with the Faculty of Political Science, the Political Science Students Association launched the campaign #SolidarityStudents - Together with Ukraine, regardless of age. They have launched a mobilisation initiative to raise donations for all people and all student associations in the country. The Faculty of History and the Faculty of Political Science have also launched calls to raise funds to support Ukrainian and international refugee students and professors in Romania.
The Faculty of Political Science of the University of Bucharest launched on Wednesday 2 March the uni4Ukraine platform, which aims to identify, monitor and present in one place and in an easily accessible form the existing initiatives that support people who have left or intend to leave Ukraine via Romania. The platform contains updated info in both English and Romanian and several language versions are being prepared as we speak. The platform includes information, resources and contact details relevant to refugees from Ukraine who are staying in or travelling through Romania, regardless of citizenship. It offers lists and contact details of all initiatives at the University of Bucharest (information, accommodation, volunteer recruitment, collection donations, fundraisers, translations for public authorities), as well as a list of reputable international initiatives to support members of the academic community in difficulty or at risk.
Also worth mentioning is the initiative of a group of volunteers, professors and students of the Faculty of Foreign Languages ​​and Literatures of the University of Bucharest, Ukrainian Section, which provides sustained support in recent days for the translation into Ukrainian of documents provided by institutions of Romanian state, documents with useful information for all Ukrainian citizens coming to Romania, legal documents, as well as medical documents that will be used by Romanian medical teams who are preparing to support, in Ukraine, the victims of war. Thus, the group collaborated both with government institutions involved in managing the current situation, with non-governmental organisations (eg Code4RO, in the creation of the platform www.dopohoma.ro, organisations that are on the border with Ukraine and that need interpreters in Ukrainian) or with professional associations, for the translation of documents or the provision of interpreters in the Ukrainian language.
The University of Bucharest welcomes all initiatives to support the Ukrainian population which, individually, in initiative or institutional groups, Romanians run during this difficult period. At the same time, the University of Bucharest urges to continue all this collective effort to help the victims of the armed conflict in Ukraine.
For more details and to learn how you can donate or support these actions, please visit the site of University of Bucharest.