CIVIS training explores the traces and lessons of 20th-century totalitarianism
22 March 2022
← Back to news
On 16 and 17 March 2022, CIVIS member Aix-Marseille Université welcomed 11 academics and staff members from across the Alliance for a training at the Camp des Milles, the only major WWII internment and deportation camp in France which is still intact and open to the public.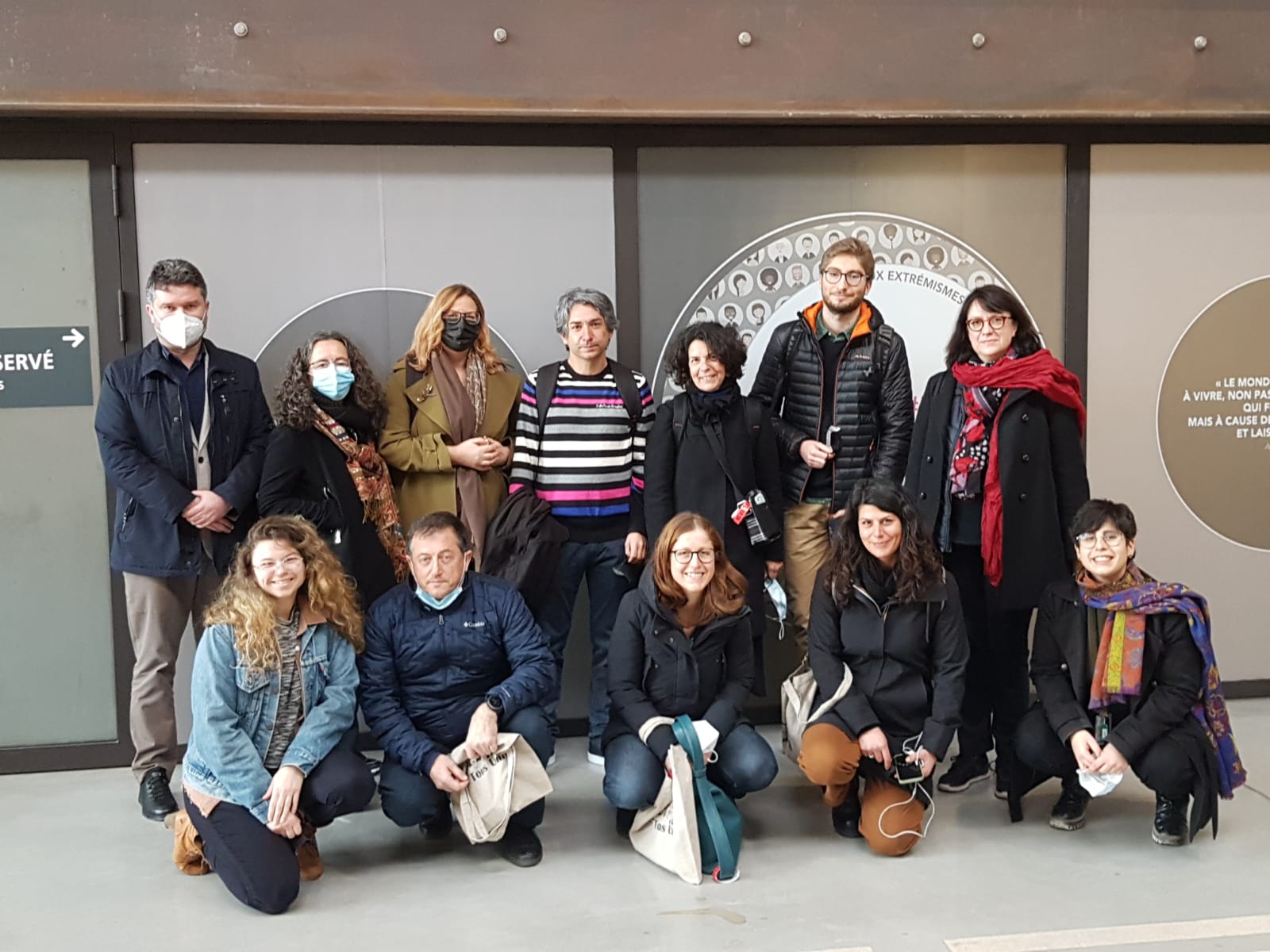 The course was designed to preserve memory and fight totalitarianism, fanaticism and persecution in Europe. After two days of training, participants received a certificate that qualifies them as referents of the Citizen Label given by the UNESCO Chair for projects that fight against extremism, racism, antisemitism and discrimination. Theis citizen labelling system is an extension of the UNESCO Chair "Citizenship Education, Human Sciences and Convergence of Memories" coordinated jointly by the Camp des Milles Foundation and Aix-Marseille Université.
The training contributes to the goals of the CIVIS Open Labs by providing an effective way to review the learnings of the past and interpret them within the current geopolitical context. Future CIVIS projects could also benefit from this project. Open Lab projects are eligible for this label and Aix-Marseille Université will support the project Lab'Citoyenneté Villa Air Bel in obtaining it.
Overall, feedback from participants was very positive. Hannah Bialic, Public Engagement Manager at the Wellcome Centre for Integrative Parasitology, University of Glasgow, was clearly marked by her experience:
"My experience at Camp des Milles and our two days of training was extremely impactful. I left Aix-en-Provence inspired to drive individual and systemic change throughout Glasgow, the University and throughout Glasgow communities. During the training we learned how when utilizing scientific methods to analyse global history one can find various commonalities, and through those commonalities we can devise methods to prevent and combat hateful rhetoric and regimes. Alongside the benefits of the training itself, it was wonderful to meet and swap ideas with fellow members of the CIVIS community. Our group was occupationally and culturally diverse, which facilitated vivid discussions about our methods of engaging our respective communities and how we can share best practice to support and progress each other's organisations. I left the training with knowledge and passion, and I greatly look forward to working with and supporting other CIVIS members in the future."
On the last day of the training, Aix-Marseille Université took the opportunity to share the results of the Open Lab project Vénères & Solidaires, led by Citizens Campus, a non-governmental organisation that aims to develop citizenship and based in Marseille.