CIVIS Alliance reaffirms commitment to ambitious agenda for civic engagement
19 December 2022
← Back to news
December is a month where many across Europe are preparing for festivities and focussing on loved ones. But these cold days are also a time for solidarity and care. This month, the UN dedicates days to people with HIVAIDS, people with disabilities, volunteering, human rights, universal healthcare and migrants, before marking Human Solidarity Day on 20 December. These celebrations, anchored in the Sustainable Development Goals, echo the themes covered by the CIVIS Hubs and their challenge-based educational programmes. However, more than anything they make us think of civic engagement, a core mission and a fundamental value of our Alliance.
The 11 member universities of CIVIS, Europe's Civic University Alliance, are all socially and environmentally committed institutions. We aim to educate empathetic and committed citizens, while our research is developing solutions to the challenges facing our world. However, we also aim to have a direct positive impact through our civic engagement actions. As seen in the recently published CIVIS Handbook Building our Civic Identity, our member universities already carry out a wide range of inventive and impactful civic engagement activities. These programmes, developed and implemented in a spirit of equality with our local and global communities, offer meaningful benefits for society – but they also enrich teaching, learning and research for the students and academics who participate.
Civic engagement was at the heart of CIVIS from the beginning, notably through our Open Labs and the CIVIS Label. We also launched a micro-progamme on civic engagement. Now in this month of solidarity, we reaffirm our shared commitment to build an alliance of engagement and impact. As we settle into the second phase of our development, CIVIS will continue to offer a space where our communities can explore new actions and work together for a fairer world.
Read on to hear from actors across the CIVIS Alliance who are shaping our work on civic engagement.
A professor shares their views
Philia Issari, Prof. of Counselling Psychology and Director of the Laboratory for Qualitative Research in Psychology and Psychosocial Well-Being - National and Kapodistrian University of Athens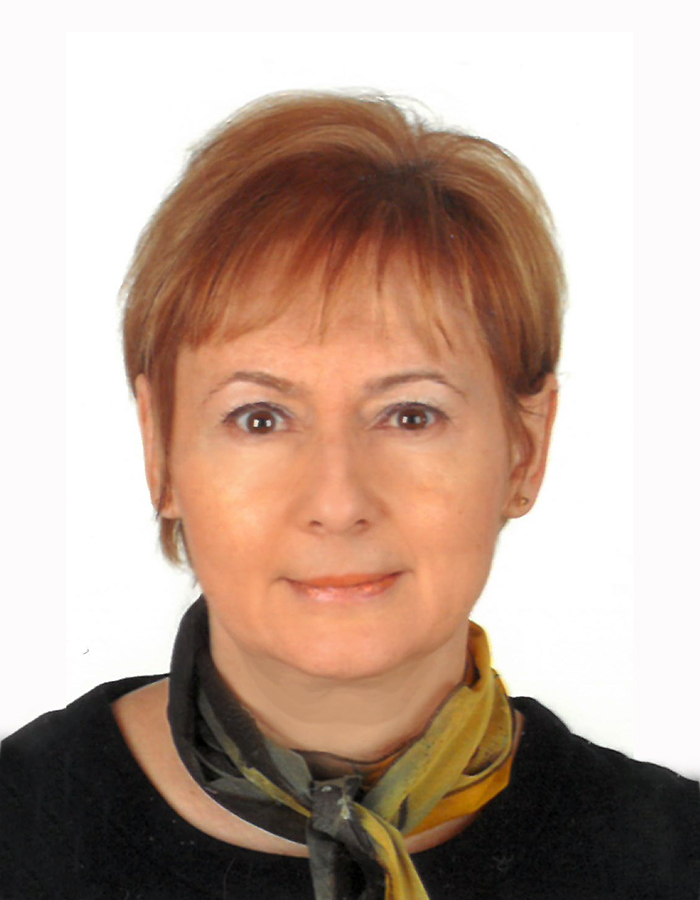 Civic engagement is so vital for the present-day university, given the many social, environmental, local and global challenges facing our societies. These challenges have led us to rethink and prioritise what is worthy of pursuit. In this increasingly complex, changing and interdependent world, the university is expanding its mission and centering the social good as the core driver of research, teaching, governance and external leadership. Civic engagement invites collaborative educational practices, innovations and policies which are dissolving boundaries and reducing the distance between universities and societies. This involves a shift from research about others to research with others, co-producing knowledge, engaging communities and citizens, the people who are affected, at every stage of the research process, from designing through dissemination. We also need a shift from passive models of learning to active, dialogic, relational participation in the community whereby our students are no longer limited to learning about others, but begin to learn with them.
The staff members who support our civic engagement
Silvia Arias Careaga, Head of the Solidarity Action and Cooperation Office - Universidad Autónoma de Madrid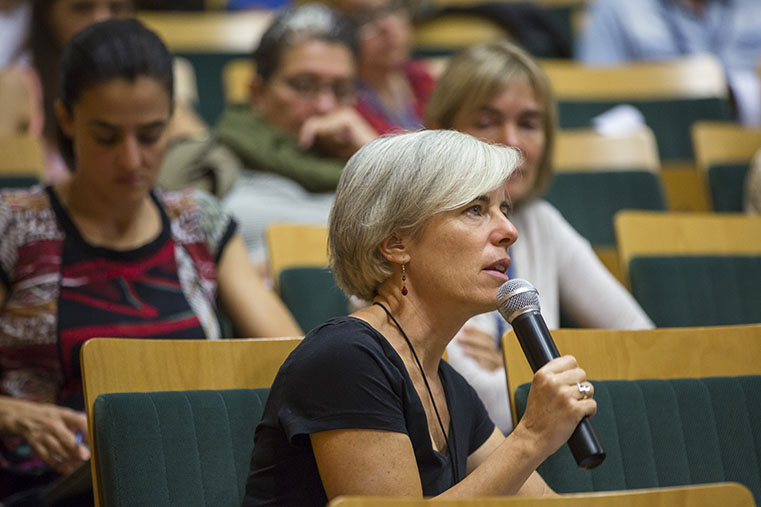 Putting together the Civic Engagement Handbook made me realise that all the universities of the Alliance have a deep feeling of commitment and social responsibility. All of them seek to generate a positive impact to improve both society and the environment. All universities, without exception, deploy a high number of actions, projects and activities to achieve this, whether through research, teaching, governance or external leadership. We can highlight the leading role that our universities play in promoting volunteering, in supporting vulnerable groups in our university communities such as students with disabilities or refugee students, the fight for gender equality and environmental sustainability and actions to support diversity and inclusion. This important commitment will allow the universities of the Alliance to join forces to propose actions together – as they already do – which turn our universities into spaces where dialogue, tolerance, respect, commitment and solidarity are our hallmarks.
The CIVIS Alliance leaders planning our future projects
Rachel Sandison, Deputy Vice Chancellor - External Engagement - University of Glasgow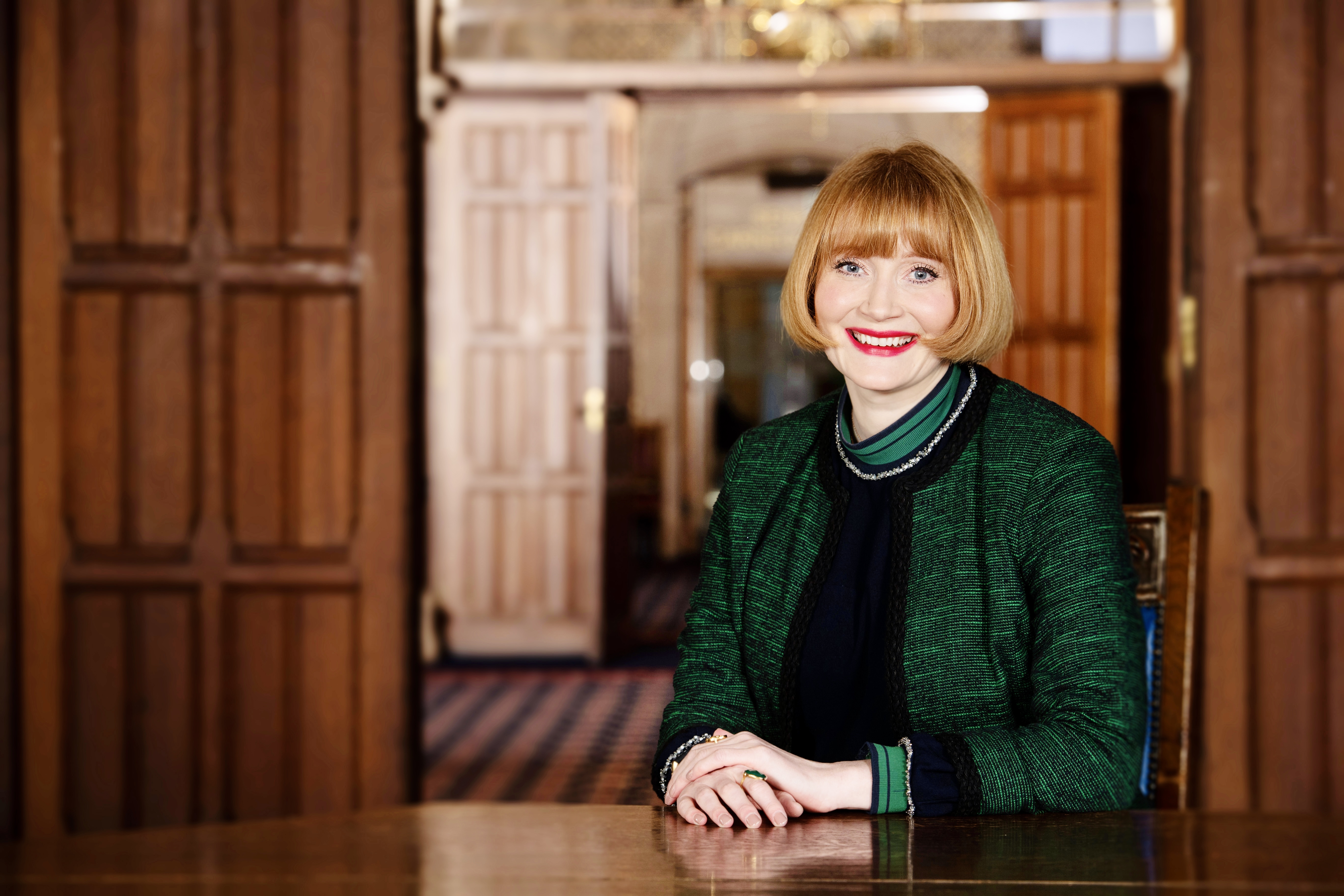 At the University of Glasgow, we have always aimed to be a civic university with a global reach. We believe that collaboration and global connectivity are pivotal in allowing us to respond to some of the world's greatest challenges for the mutual benefit of our local and global communities. The first phase of the CIVIS Alliance has demonstrated what is possible when 11 like-minded institutions, with a strong commitment to civic engagement, come together, united by the spirit of collective action. As we move into the new phase of CIVIS, it is our hope to continue to build on and develop the successes of the last two years, particularly harnessing the power of the Open Labs and our willingness to learn from one another. We are committed to setting the framework for true co-creation and collaboration, empowering our students and colleagues to find solutions to societal, environmental, and global challenges by sharing and building knowledge widely and fairly among our global and local partners.