Cups & Cakes 2: "SoilSkin: A citizen science project to evaluate climate vulnerability of soil communities to climate change"
17 May 2021
← Back to events
Type of event

Cups & Cakes Webinar

Format

Online

Open to

CIVIS academics & researchers

Date

17 May 2021
About the Cup&Cakes webinar series
The Cups&Cakes meetings seek to create a discussion forum for CIVIS researchers to connect and get an overview of what is happening in other partner universities on a specific topic. In the longer term, these exchanges also aim to foster exchanges and develop potential collaborations within the CIVIS Alliance.
Presentation abstract
Soils are valuable ecosystems that support biomass and food production and make life on earth possible. The soil uppermost layers are colonized by small-sized communities formed mainly by cyanobacteria, lichens and bryophytes that are essential for maintaining healthy and fully functional soils. However, the spatial distribution of the soil cover communities and their ecosystem functions as well as their responses to climate are largely unknown. In this talk, we will present the main results of the citizen science project SoilSkin that is focused on engaging non-professional volunteers in the collection of data on biological soil cover at a regional scale.
This event is only offered to the CIVIS Community, please contact
Julie Hyzewicz
for more information.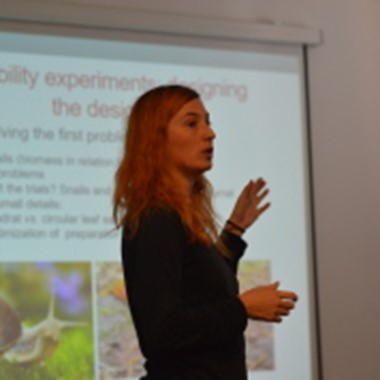 Nagore G. Medina is Associate Professor at the Universidad Autónoma de Madrid. In her PhD she studied the organization of moss communities across scales, developing novel approaches that allow the simultaneous analysis of the multiple drivers of biodiversity. She has also worked on different aspects of plant functional and community ecology and biogeography at Imperial College London and the universities of Northern Arizona, Lisbon and South Bohemia (Czech Republic). Currently she leads SoilSkin, a citizen science project investigating the climatic dependence and vulnerability to climate change of biological soil covers, and SCENIC, a coordinated project on the scaling of biodiversity organization, both in collaboration between the UAM and the Museo Nacional de Ciencias Naturales de Madrid (MNCN-CSIC).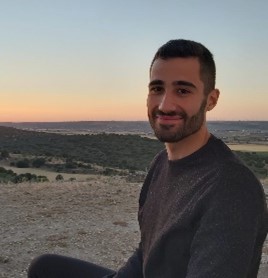 André Mira obtained his MSc in Evolutionary and Developmental Biology at the Faculty of sciences of the University of Lisbon, where he later worked as research fellow in the ERC project COMPCOM. He is currently starting his PhD at MNCN-CSIC and UAM, and also collaborating with SoilSkin project.
Information and registration