CIVIS gets SMARTT! EU selects CIVIS to pave the way for European joint degrees
16 februarie 2023
← Back to news
The CIVIS Alliance is celebrating a new success and moving towards a stronger future after winning EU funding for an innovative new project. "SMARTT - Screening, mapping, analysing, recommending, transferring and transforming HE international programmes" will represent a major step towards the development of European joint degree labels – a central strategic priority for CIVIS and a vital contribution to the overall vision of the EU's European Universities Initiative.

CIVIS stands for values such as transformation, interdisciplinarity and innovation in higher education and research. This means being ready to experiment and take bold steps. With this project we will look to the future of European joint degrees. Launching such programmes is a core ambition of our Alliance, but a real challenge from legal and administrative perspectives. SMARTT will help us move forwards in the design and application of joint European label degrees, an important pillar of the future joint degree system. After testing possible approaches, we will make concrete recommendations to improve the framework in which these joint programmes will be developed and then offered to students.
The outcomes will help CIVIS develop robust and recognised degrees across our member universities, offering students exciting new forms of international studies and opening the door to even closer cooperation among academics and staff. What is more, this project will serve as a laboratory for other actors in higher education, increasing the transferability of the criteria for the delivery of a European Degree label. This should lead to improvements in the visibility, attractiveness, and reputation of joint programmes provided by all European university alliances and other groups of higher education institutions (HEIs) in Europe.
The European Commission approved our proposal alongside five other projects under a call to pilot a joint European degree label. Each selected pilot project will receive a funding up to €200 000 (80% of the budget) from the Erasmus+ programme for a period of one year, starting in spring 2023.
Four CIVIS member universities have joined forces to take the lead
Universidad Autónoma de Madrid (project coordinator)
National and Kapodistrian University of Athens
University of Bucharest
Sapienza Università di Roma
However, SMARTT is an ambitious project mobilising a broad consortium of partners to ensure the transferability and impact of our work. Not only will all 11 members of the CIVIS Alliance participate, we are also working in association with three other European university alliances (EUTOPIA, NEUROTECHEU and UNITA), the Université de Lille and Université Hassan II de Casablanca, one of the CIVIS Alliance's strategic partners in Africa. The project also involves government agencies and stakeholders covering a wide range of countries in Europe and beyond. For example, we will benefit from the input and expertise of assessment & quality agencies, education ministries, student representative, industry chambers, and many more.
Practical actions with an ambitious mission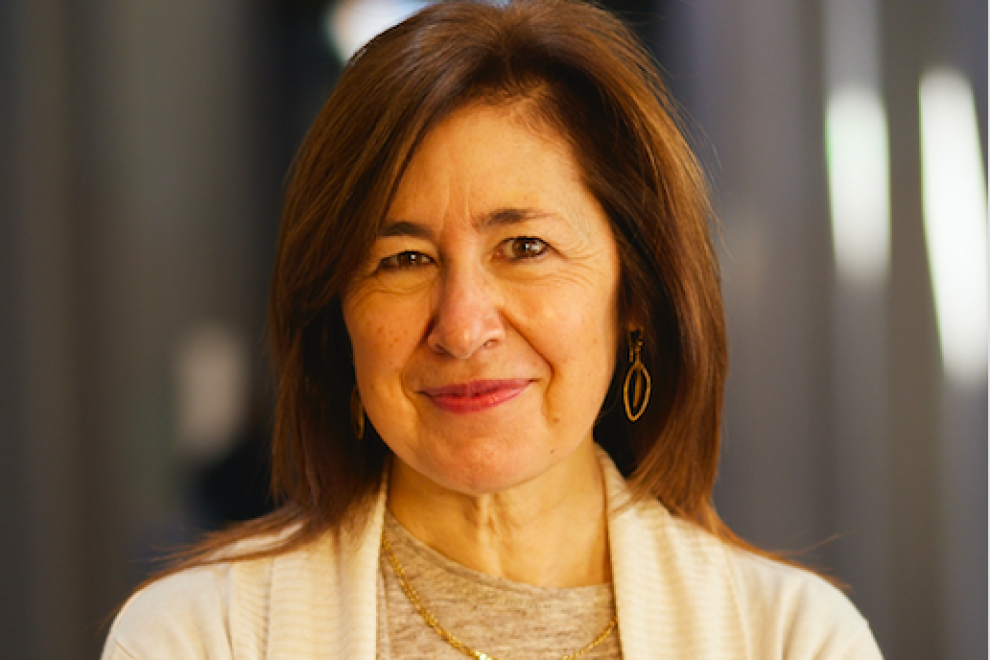 According to Amaya Mendikoetxea Pelayo, Rector of Universidad Autónoma de Madrid, which will lead the project, "SMARTT certainly adds value to our Alliance and our role in the construction of European Universities but let us not forget that the purpose of it all is that we pave the way for joint study programmes and that should be our next objective and a very tangible achievement for the Alliance."
This pilot project will focus on an already existing joint programme: the Erasmus Mundus Joint Master's Degree Programme South European Studies (EUROSUD), which has been delivered since 2019 by four CIVIS member universities. Using this Master's programme as our principal case study and test site, the activities in this 1-year project include:
designing a common set of indicators for the criteria,
gathering and analysing data from EUROSUD and a sample of 50 existing collaborative experiences amongst CIVIS partners,
designing and conducting surveys, interviews and focus groups with HEIs, national authorities and stakeholders,
discussing recommendations with external experts,
elaborating a final report with policy recommendations,
hosting a final event in Brussels to disseminate the results.
The main outputs are guidelines and recommendations, a template for labelling European joint degree programmes, and a series of activities to discuss and disseminate the results of the pilot.
Comments from the universities leading the project
We are determined to create the European university of the future and shape debates about the European Higher Education Area. With this project, we also prepare our Alliance and our member universities to be more competitive and outward-looking at an international level, offering countless opportunities to our students, as well as to the academics and staff of our universities.

Pr. Dimitrios Karadimas, Vice-Rector and CIVIS Scientific Director, National & Kapodistrian University of Athens

Our experts are coordinating numerous efforts to innovate the European education space, and, at the level of the CIVIS alliance, we worked on several proposals for educational policy reforms, on topics aimed at micro-certifications / micro-credentials, joint study programs, innovative pedagogies and virtual mobility. Now, through the SMARTT project, we are happy to be able to contribute to the creation of a true European Education Space, a space where ideas and study programs are transnational, interdisciplinary and connected to the current needs of society

Marian Preda, Rector of the University of Bucharest