University of Sfax
The University of Sfax (USF) was created in 1986. Endowed with a rich cultural heritage and ideal geographical location as well as both regional and international reputation, the University of Sfax includes 19 institutions of higher education in diverse disciplines and offers comprehensive trainings in four major areas:
Basic and Technical Sciences
Law, Management and Economics
Languages, Arts and Humanities
Medical and Health Sciences as well as Sports and Physical Education
The university counts 2420 permanent teachers and researchers, 1350 administrative staff and welcomes around 30000 students every year. Through its five doctoral schools, 66 research laboratories, 37 research units and 11 joint service units for research, the University of Sfax Contributes to high-quality scientific research in various domains ranging from social and human sciences to hard and technical sciences. Thus, the University of Sfax offers multidisciplinary training and opportunities for research unparalleled in the region. The University of Sfax is remarkably open to its socio-economic environment and has developed a significant number of partnerships with many companies in the area. Its objectives go beyond knowledge transmission. Adopting an approach that values the results of scientific research and their implementation, it contributes significantly to the development of the region and the country.
The University of Sfax contributes to the employability of students through its Careers Centre, created in 2016 to offer graduate training and certification. Moreover, it continuously works on developing the entrepreneurial skills of students to help them to create their own start-ups. It offers a vibrant ecosystem that nurtures and encourages innovation and entrepreneurship to promote employment of university graduates, promote entrepreneurship culture and leverage research efforts and scientific research. Since 1999, the UNIV-EXPO is the official annual exhibition organized by the University of Sfax. The event allows new students applying for enrolment to clarify and rationalise their choices by contacting the directors of the university institutions and schools. The university provides several cultural and non-academic facilities for students, including sports facilities and other activities.
The University of Sfax has built a network of collaboration with many international universities and institutions through several mobility and exchange programmes and bilateral agreements with France, Spain, Italy, Turkey, Belgium, Germany, Poland, Algeria, Japan, and others.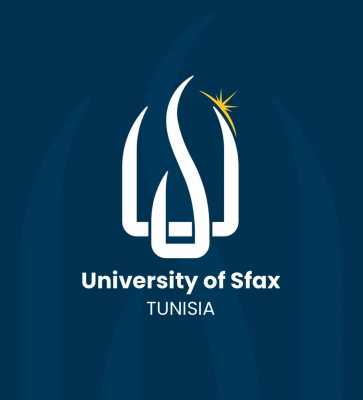 Country: Tunisia
City: Sfax
University's name: University of Sfax
Date of creation: 1986
Website: www.univ-sfax.tn
Useful links
Few figures
Number of students
29581
Number of staff
3770
Number and names of faculties and/or schools
Institutions: 19 Higher Education Institutions
5 Faculties:
Faculty of Economics and Management of Sfax
Faculty of Letters and Humanities of Sfax
Faculty of Medicine of Sfax
Faculty of Sciences of Sfax
Faculty of Law of Sfax
4 Schools:
National School of Engineers of Sfax
National School of Electronics and Telecommunication of Sfax
High School of Business of Sfax
Higher School of Health Sciences and Technics of Sfax
10 Institutes :
Preparatory Engineering Institute of Sfax
Higher Institute of Computer Science and Multimedia of Sfax
Higher Institute of Biotechnology of Sfax
Higher Institute of Arts and Crafts of Sfax
Institute of Advanced Business Studies of Sfax
Higher Institute of Business Administration of Sfax
Higher Institute of Industrial Management of Sfax
Higher Institute of Music of Sfax
Higher Institute of Nursing Sciences of Sfax
Higher Institute of Sport and Physical Education of Sfax