The second edition of the European Student Assembly 2023 through the eyes of CIVIS students
12 iunie 2023
← Back to news
The CIVIS student community was present at the second edition of the European Student Assembly (ESA), which took place at the European Parliament in Strasbourg from 31 May to 2 June 2023. During the assembly, 230 students from 40 European University Alliances gathered to exchange ideas and collaborate on shaping the future of Europe!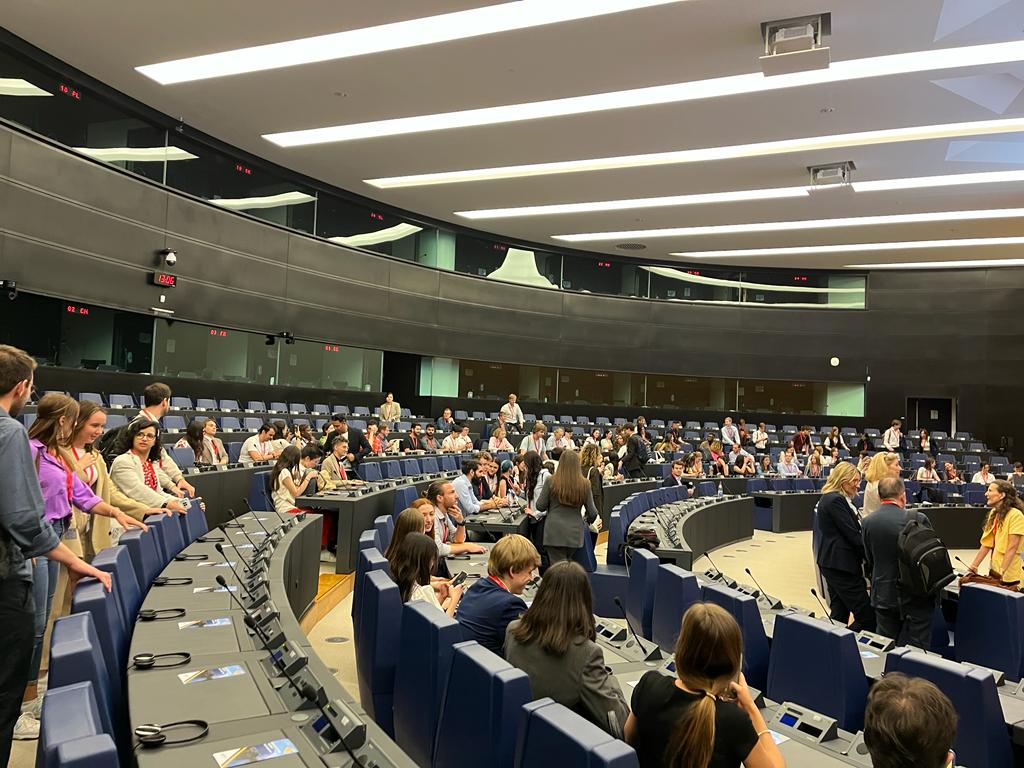 The Assembly featured a series of engaging panel discussions, workshops, and interactive sessions. The event aims to encourage students to co-create and build proposals through debates and brainstorming acitivities around different topics. The proposals are then finalised in panels. In that framework, students had the chance to delve into 10 panels on topics such as sustainable farming, inclusion, digital innovation, and more. Through constructive debates and collaborative efforts, they drafted and voted on 75 political recommendations aiming to address the challenges and opportunities facing Europe.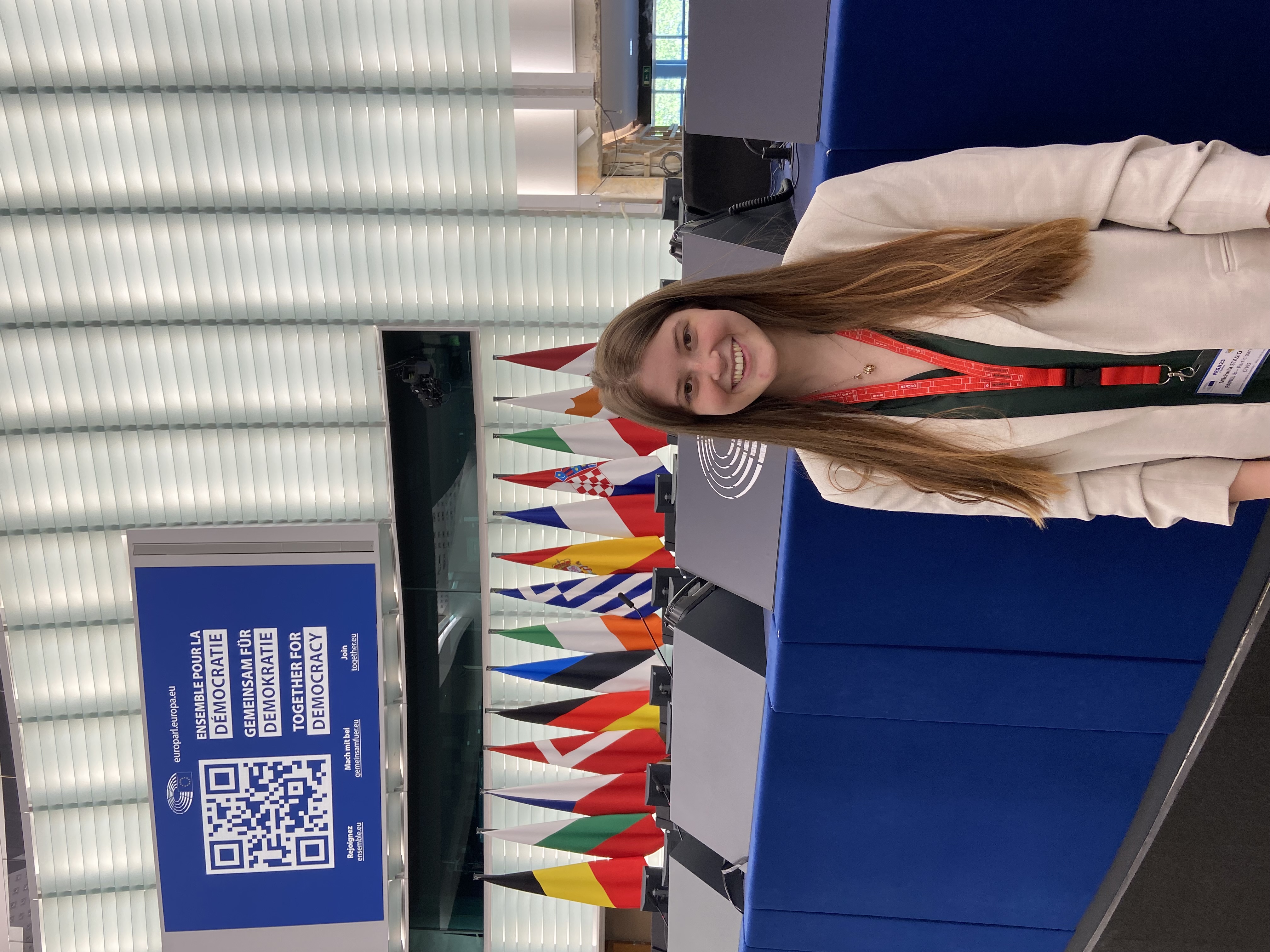 Michaela Stasio, undergraduate student in Psychology and French at University of Glasgow is a CIVIS student representative. She shared her impressions about the second edition of ESA:
"The ESA left a lasting impression on me. I will most remember the sense of unity that was created between all the students working on common goals, and the final proposals themselves, that will now be disseminated to hopefully improve the lives of EU citizens. Needless to say that the feeling of gratitude and wonder as we worked within rooms of the European Parliament in the beautiful Strasbourg did also make a very lasting impression! Above all, the chance to engage in debates around topics that I am passionate about has allowed me to discover many other perspectives on those same topics that I hadn't necessarily considered before, which I find extremely enriching and inspiring. A huge thank you to CIVIS for giving us this opportunity"!
The CIVIS students who have been participated in the ESA:
- Alexaki Alexandra, National & Kapodistrian University of Athens
- Angelo Andi Petre , University of Bucharest (thanks to Angelo for the photo above!)
- Dai Angeliki, National and Kapodistrian University of Athens
- Sofia Koutra, National & Kapodistrian University of Athens
- Sebastian Micu Cristian, Sapienza Università di Roma
- Matteo Pastorella, Paris Lodron University Salzburg
- Michela Stasio, University of Glasgow
- Daniela-Ioana Stroe , University of Bucharest
- Michela Tuccini, Sapienza Università di Roma
The outcomes of the Assembly, including the political recommendations, will soon be disseminated among relevant stakeholders, policymakers, and educational institutions.
Watch some highlights of #ESA23!