Representatives of all 50 European universities alliances meet in Barcelona
25 septembrie 2023
← Back to news
The European Universities Initiative started as an experiment encouraging alliances of universities to be established for deep, long-term collaboration. The vibrancy and the transformative potential of such consortia became immediately apparent, and the pilot stage was followed by the current phase of consolidation. In the words of Margaritis Schinas, Vice-President of the European Commission, while opening the Forum, the European Universities Initiative is not just another project, it's a process of profound transformation of higher education.
photo: François Heinderyckx
The Second Forum of European Universities Alliances, hosted mid-September in Barcelona by the Spanish Presidency of the European Union Council, gathered an impressive number of representatives of all the 50 alliances currently co-funded by the Erasmus+ programme, along with delegates from the European Commission and the member states. The two-day forum opened-up a space for dialogue and exchange of ideas around the most pressing issues currently affecting European alliances.
High-ranking officials from ministries and the European Commission were remarkably emphatic in their support of university alliances and the role they play in spearheading the most advanced forms of higher-education institutions across all their missions. Pledges were also made for substantial and sustainable sources of funding and other forms for support.
Members of the CIVIS delegation were invited to actively contribute. During a session on "European Degree label: main objectives and added value of pilot projects", Nadia Fernández de Pinedo (UAM) talked about some of the preliminary results of the SMARTT project. Later, François Heinderyckx (ULB) shared CIVIS's experience in developing strategic partnerships with African universities in a session on "The external dimension of European partnerships: collaboration with Higher Education Institutions in third countries".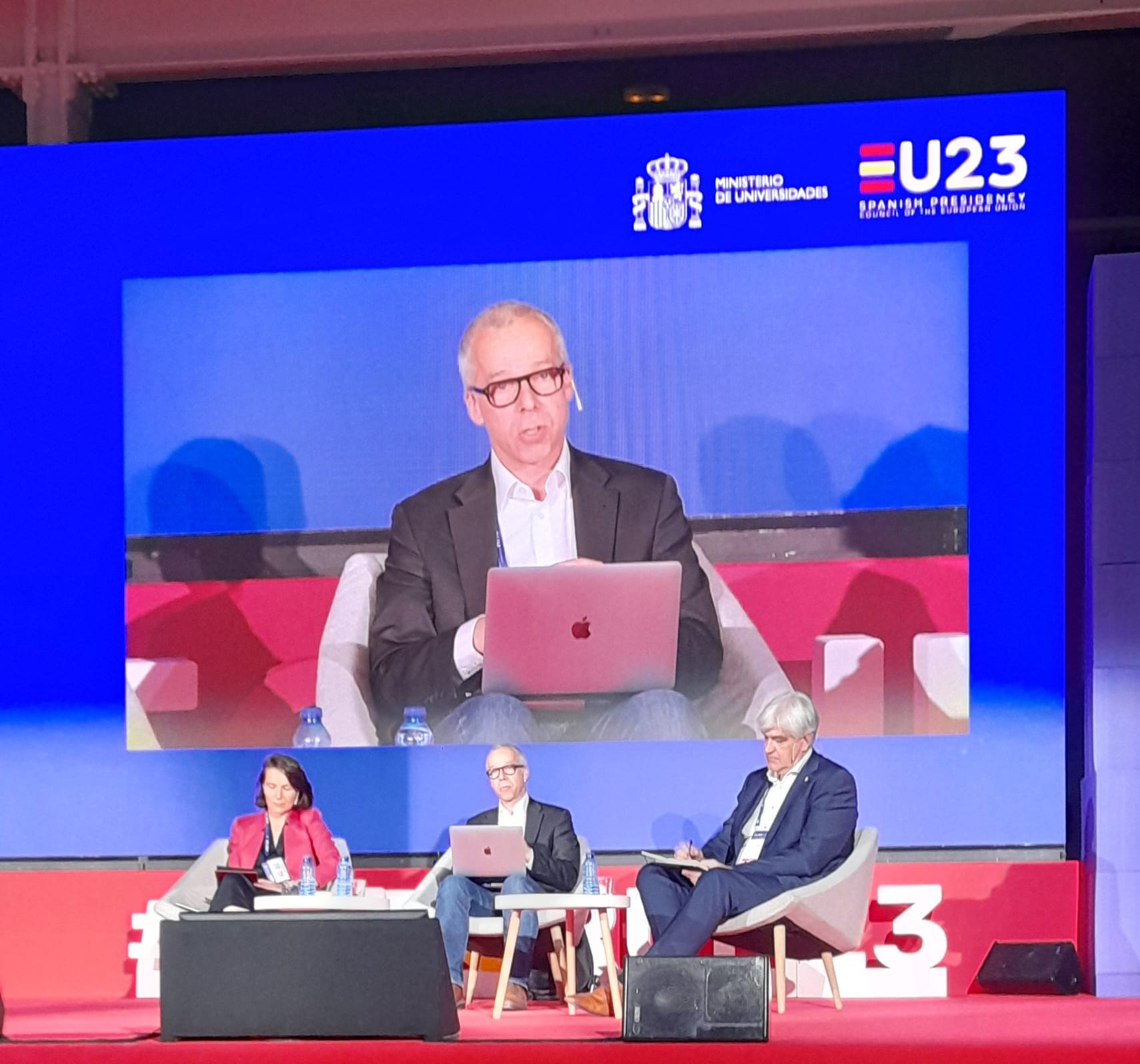 photo: Nadia Fernández de Pinedo
Overall, the Forum offered a rare opportunity of intense exchange of experience among alliances, and between alliances and officials from various authorities. "It was also a moment of reckoning: the creativity and determination we mobilise in building up these alliances set us on the leading edge of a major systemic transformation of higher education", concluded François Heinderyckx (ULB).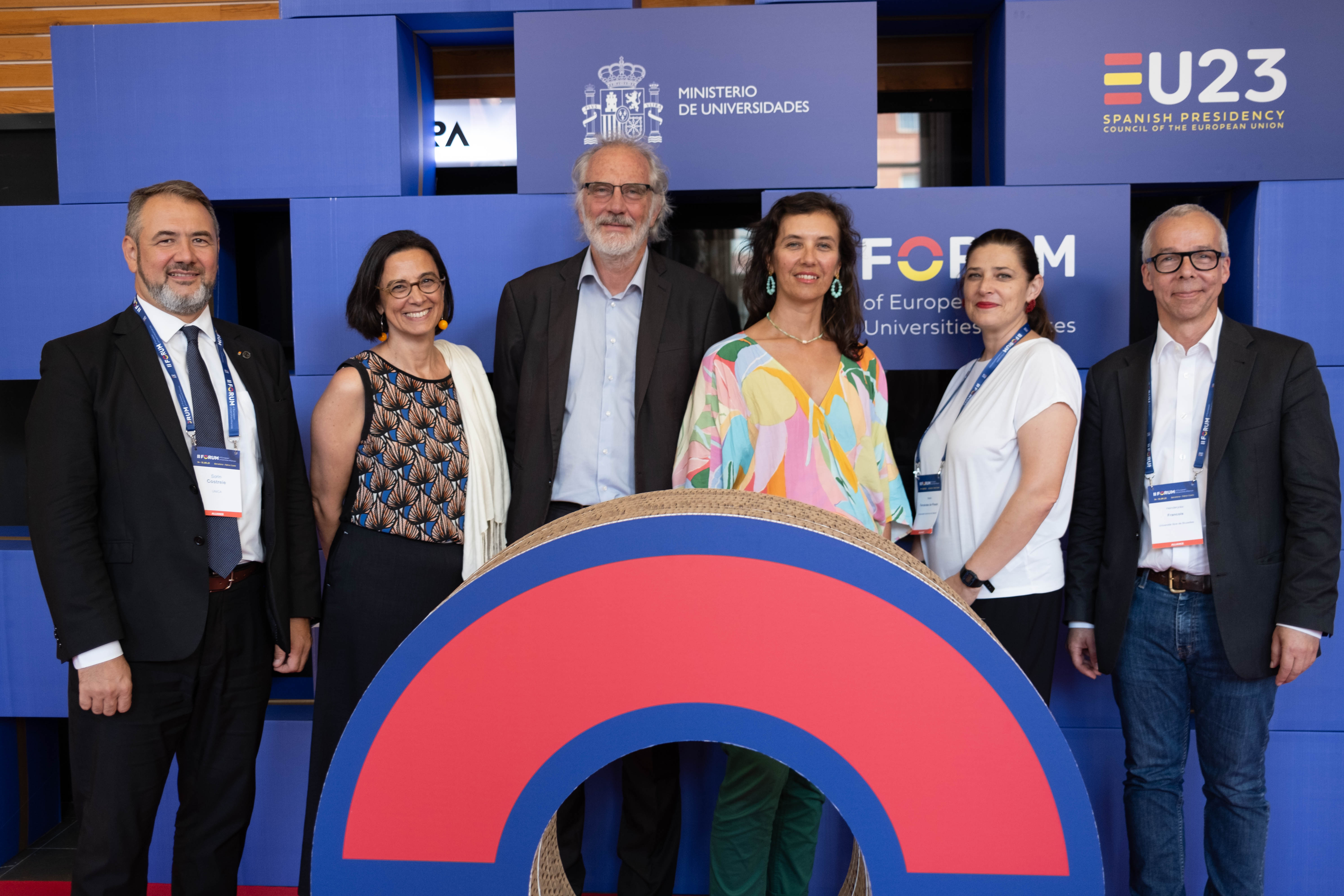 photo: Ignacio Rodriguez Álvarez
Since it was first launched, in 2017, the European Universities Initiative has prompted 50 alliances, bringing together over 430 higher education institutions from 35 different countries, and a total of 1700 associate partners. It is on track to achieve the goal set by the Commission of involving 10% of all European higher-education institutions (about 500) among 60 alliances by 2024. CIVIS was selected by the European Commission as one of the first 17 pilot European Universities in 2019.