On 17 June 2022, CIVIS launched its Citizen Science project NaturaShare. This Europe-wide bioblitz is shining a light on the importance of our urban vegetable gardens. Around 60 people from across Europe attended the hybrid kick-off event, and the data is now rolling in!
NaturaShare is a Europe-wide bioblitz that has been launched by the CIVIS Open Labs across the 10 European countries where the CIVIS member universities are based. Anchored in a Citizen Science approach, NaturaShare is uniting city residents, vegetable gardeners, naturalists, families, students, teachers and researchers. Together we are finding nature in the CIVIS cities and collaborating to generate meaningful data about urban biodiversity.
Participating in NaturaShare: it couldn't be easier!
Thanks to our use of open digital tools, anyone with a smartphone can get involved in NaturaShare. Just install the iNaturalist app and join the NaturaShare project to get started. The next steps are simple: explore, discover and share the biodiversity in your local shared gardens by submitting photos of the species (fauna and flora) you have observed.
So far, 167 observations have been made in CIVIS cities, with 104 species identified. Click here for more details on how to participate.
A successful kick-off event
The project has already attracted a lot of interest. Our multilingual hybrid kick-off event on 17 June 2022 was attended by around 60 people across Europe, 20% of whom were not from academia.
On the agenda
After an introduction to NaturaShare and to the CIVIS Open Labs, the event continued with a presentation of the urban gardens involved in the NaturaShare project, followed by local testimonies showing the diversity of contexts of our member universities' countries.
The event went on with the contribution of 3 speakers involved in the biodiversity of their universities and cities: Jolein Bergers, BRAL, Brussels; Silvia Cioli, Zappata Roma, Roma; Sophie Gachet, IMBE, Marseille. They gave an interesting insight into their practices and reflections, both personal and collective, based on their work and their network.
Overall, the discussions led to the conclusion that bridging people, generations and territories is undoubtedly a good way to do something impactful together. This shows the real added value of joint projects across the developing network of CIVIS Open Labs.
The event finished with "How to" guidelines and some tips & tricks for participating in the NaturaShare project.
Watch the replay
This was a multlingual event, and so is the recording! Click on the top right corner of the video and scroll through the list to watch the replay in your language.
This launch event was the beginning of a series of participatory activities that are organised across Europe by the CIVIS Open Labs and which will continue throughout the coming months. Activities are already planned in Tübingen, Brussels, Glasgow and Bucharest. Will you join us?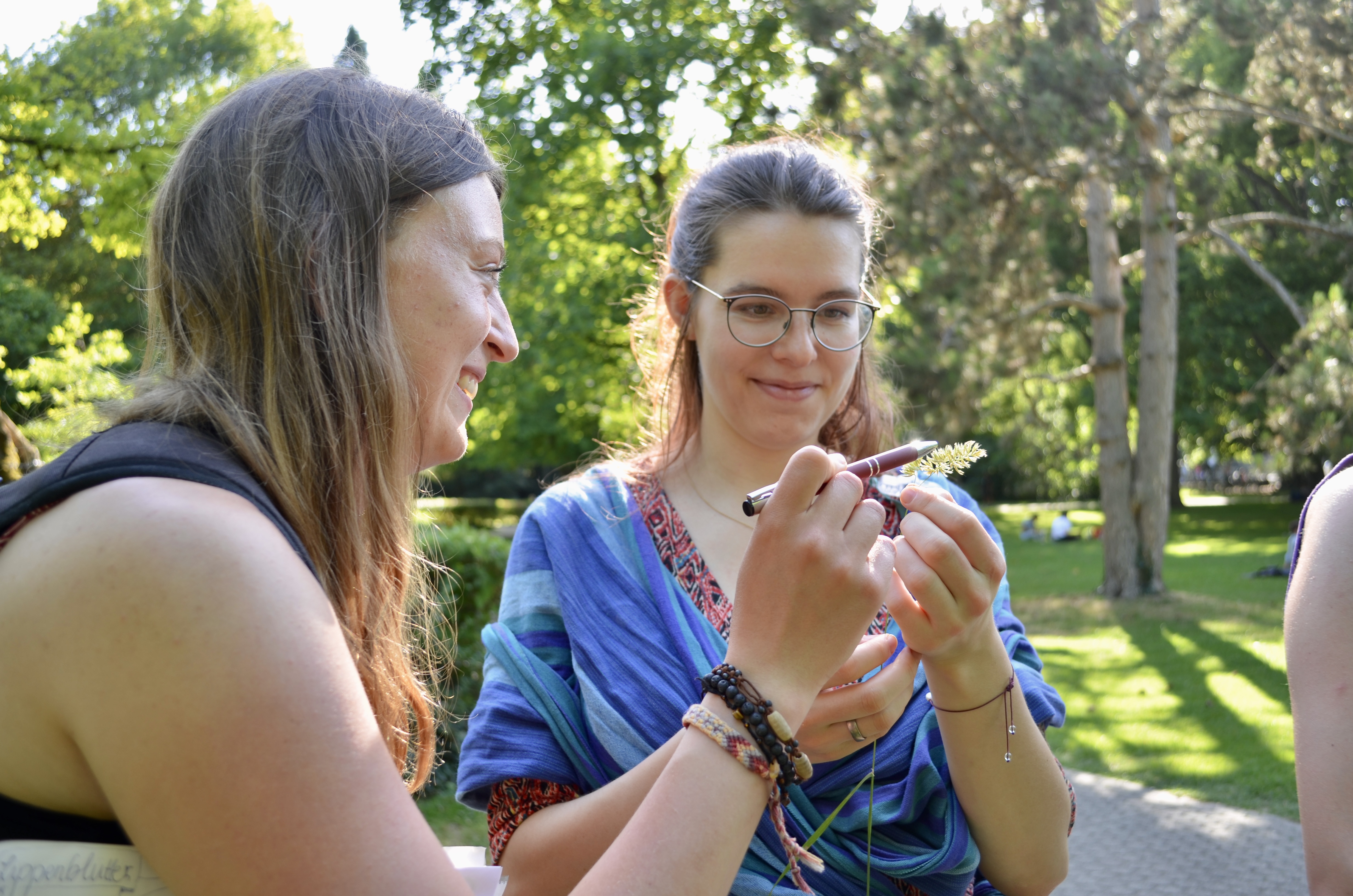 "Botanical Excursion: Colourful Meadows in the old botanical Garden" | Tübingen | 23/06/22
Programme of local actions for NaturaShare
What's next?
When the event came to an end, speakers and participants from different backgrounds were already eager to know what was coming next.
What can we do together to take this project to the next level in a sustainable way?
How can we help citizens contribute to the development of urban biodiversity and the fight against pollution?
How do we involve citizens in biodiversity research in an easy and fun way?
How can we get people to regain their sense of ownership of their cities?
How can we make urban vegetable gardens, these urban oases, spaces for meeting and exchange?
How can we bring people from different backgrounds together and encourage them to think about the future of the planet?
One thing is very clear, the adventure is just beginning!