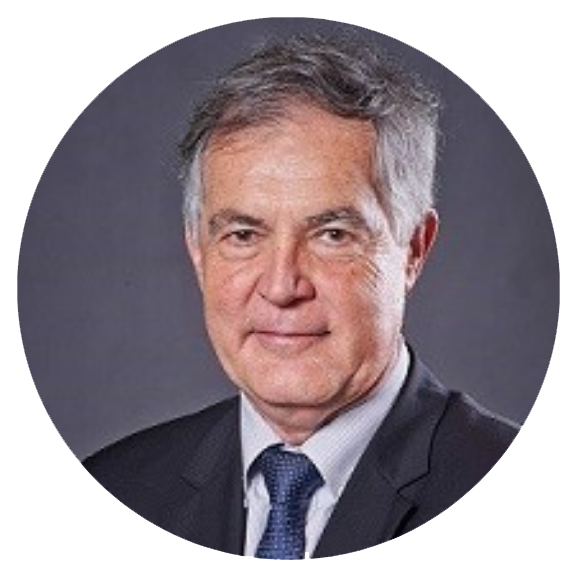 Dr Rafael Garesse, full professor of Biochemistry and Molecular Biology and Rector of Universidad Autonoma de Madrid, has taken over the CIVIS presidency from March 2020.
Dr Garesse has extensive experience in university management, holding positions of Vice-President for Research (2009-2011), for Science Policy and Research Infrastructures (2012-2014) and for Research and Innovation, until his election as Rector of the Universidad Autónoma de Madrid (UAM) in 2017. He has been director of the Department of Biochemistry at UAM and Chairman of the Technical Committee for the Evaluation of Human Resources at the Carlos III Institute of Health. As a researcher, he works on the study of the pathophysiology of mitochondrial diseases.
We are entering a decisive stage towards the European Universities transformation
"At UAM we have been highly committed to this project since its very beginning, and this is why I have assumed the CIVIS presidency with great responsibility and enthusiasm. Halfway through the project, we are now well equipped to appraise on what has been done and accomplished so far, the lessons learnt and the areas of improvement that will allow us to complete the first 3-year of the Fabric phase of the project.
The first 18 months of CIVIS life have been a great learning experience and a litmus test for CIVIS as an alliance, especially considering the past and challenging 2020. Nevertheless, we have been able to deliver significant progress that has shown us our capacity for resilience and our universities commitment to find solutions together and to adapt, rethink and re-organize the planned activities.
The beginning of the year brought us great news with the incorporation to CIVIS of the University of Glasgow, which has meant an important boost due to their outstanding expertise and complementary vision. This in turn will provide an enormous contribution to our shared goals, especially in the field of civic engagement that lies at the core of our Alliance's DNA.
Currently, we are entering a decisive stage towards implementing the CIVIS vision that we projected when we started this exciting adventure of building a Civic European university. At this time, it becomes necessary to set-up the priorities for the upcoming months, towards truly implementing our transformation as a European campus in which students, academics, researchers, and staff can move and collaborate.
With the restrictions still in place due to the pandemic, we will concentrate our efforts on the implementation of activities that will help to enhance student mobility among our universities, especially focusing on virtual mobilities, by opening access to existing digital courses, and by working on joint modules that facilitate the process of recognition by all partners. The digital campus, planned for the fall of 2021, will be the first step in making our inter-university campus a reality, securing access to courses, teaching platforms, learning tools and mobility management with the implementation of the European Student Card and the CIVIS passport.
Efforts towards mobility and cooperation are in progress also by our CIVIS Hubs and Open Labs. Our Hubs, focused on big challenges of our society are now a reality, with 4 of the 5 hubs foreseen for the entire project actually launched and focusing especially on joint modules and microprograms development connected to each of the CIVIS challenges
Also, five of the eight CIVIS Open Labs have been launched as part of the creation process of the CIVIS initiative. A thinking and co-creation spaces within CIVIS in which representatives of the civil society as well the university will seek together solutions to respond to major challenges of their local communities. The projects successfully developed in any of these laboratories may be transferred to other CIVIS regions with similar challenges, working through the CIVIS network.
Open Labs will become an opportunity also for students' exchange with its first projects launched in cooperation with local stakeholders and will be focused on fostering service-learning as a way to deploy civic engagement activities in response to identified local needs.
CIVIS achievements include the RIS4CIVIS project, recently launched, which will enhance collaboration among CIVIS researchers and academics, identifying best practices and experience exchange towards defining a solid research and innovation strategy. Equally important will be the firsts steps taken towards engagement with African and Mediterranean institutions with a view on the establishment of partnerships.
It goes without saying that what lies ahead will not be easy tasks to carry out, but it is important to highlight that the transformation process started in a very short period of time. On behalf of the Board of Rectors, let me thank every single person involved in this enthusiastic project. We, all of us, are conscious of the efforts and the intensive work that has been made specially during this last year. Congratulations to all the nine CIVIS universities.
Let's continue making CIVIS the European University that we all pretend to be. A fantastic dream that is becoming a reality".