CIVIS transnational initiative: How can universities support migrants and refugee communities?
13 Juli 2022
← Back to events
Format

Hybrid

Open to

All

Date

13 Juli 2022
The CIVIS Alliance Open Labs Group invites you to a hybrid event presenting a range of initiatives that have taken place over the past 6 months across the Alliance. Together, the 10 CIVIS members have explored options and practical local actions that Higher Education Institutions (HEIs) can implement to support migrant and refugee communities across Europe.
As part of this event, representatives of the CIVIS Open Labs Group will present initiatives developed within their institution.
As a newcomer to CIVIS and Open Labs, the University of Glasgow has also invited speakers who will provide insight into the projects and research taking place at the University of Glasgow and across the city.
More information about the speakers and the programme is in the speakers section.
About the CIVIS Open Labs
This event is organised in conjunction with the CIVIS Open Labs, which aim to connect the CIVIS Alliance with local communities in all the cities and regions of its member universities. Through these Open Labs and their projects, CIVIS supports the development of universities that are participatory, inclusive, and open. By building a community of universities and citizens, CIVIS has a real impact on people outside the university at local, regional and international levels.
LEARN MORE ABOUT THE OPEN LABS
Registration and practical details
The event will take place on 13 July from 10:00 to 12:30 BST (or 11:00-13:30 CEST). The hybrid event will be held at the Advanced Research Centre (ARC) at the University of Glasgow. It will also be possible to join the event online via Zoom. The zoom link will be issued once you have registered for the event through Eventbrite.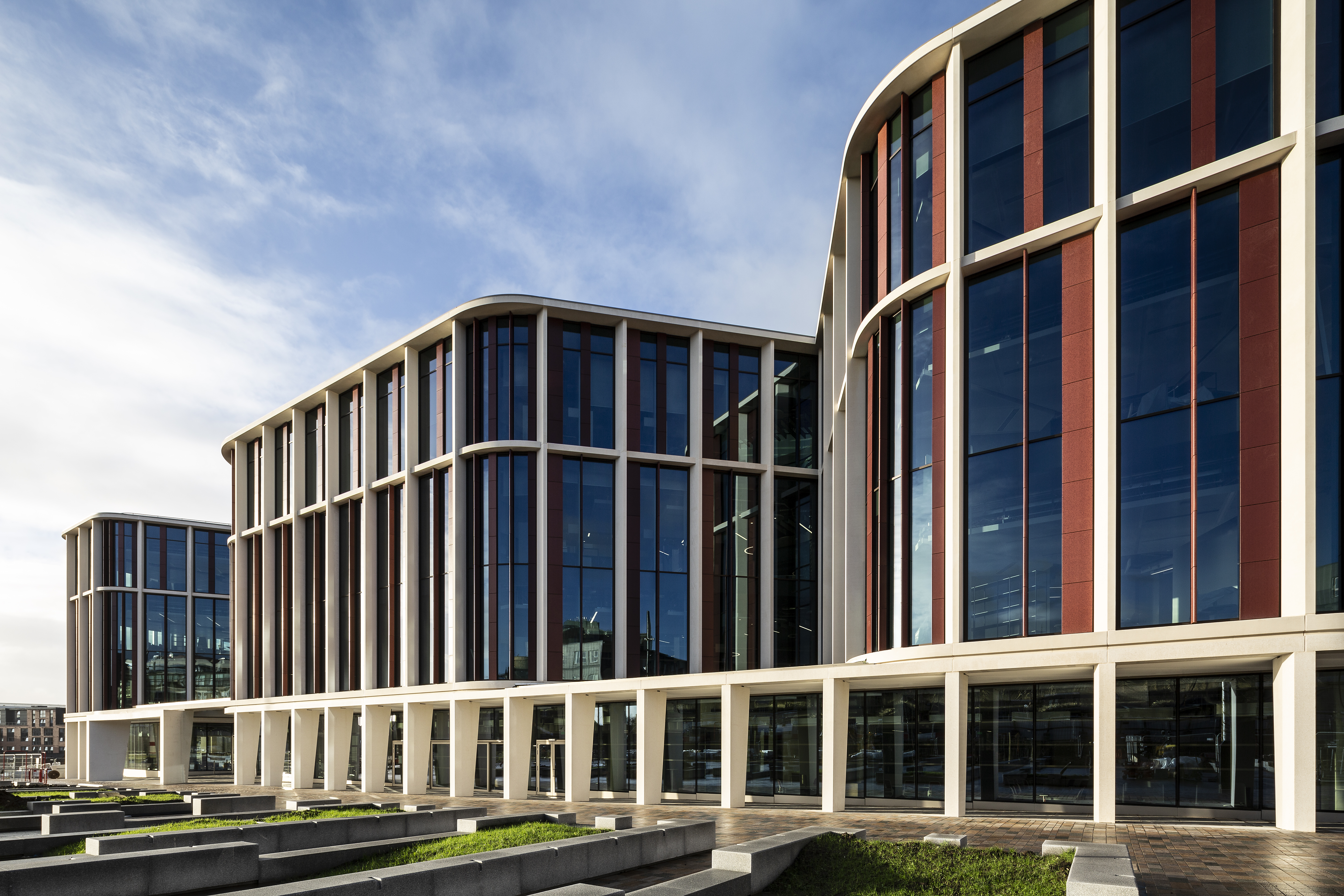 If you have any questions, please get in touch with the University of Glasgow (civis@glasgow.ac.uk).
Speakers and programme by order of appearance
Introduction
José Luis Pau for CIVIS - Open Labs and the idea for transnational initiatives
Prof Mike Osborne for the University of Glasgow - there was no Open Lab at the University of Glasgow until June 2022; overview of UG's and city of Glasgow's long tradition of welcoming and supporting migrant/refugee communities.
Open session
University of Bucharest
Alina Tigau & Alina Mareci: Historically, Romania has not experienced considerable numbers of migrants, and especially refugees who permanently settled down in the country. This Open Lab project is an opportunity to explore the current specificities of the migrant and refugee experience, such as the growing number of minors who arrive in our country and try to adapt to a new reality. We further want to bring together different parts of the community and start a long-overdue dialogue. Improving what each segment knows about each other will undoubtedly strengthen awareness, inclusiveness, non-discrimination, and social equity within our university and initiate a know-how framework for others in the country. By involving students in this project, we aim to create a snowball-type effect regarding information dissemination on this topic. The main conclusions will be summarized and made available to civil society entities and policymakers
University of Glasgow
Savan Qadir, Emerging Leader with the John Smith Institute and project manager with Refugees for Justice, will discuss some of the main issues facing asylum seekers and refugees in Scotland (particularly following the passing of the Nationality and Borders Act UK). Such issues include hotel detention, potential removals to Rwanda, and enforced homelessness. Savan will also discuss opportunities for optimism in Scotland; detailing the work of Refugees for Justice and other refugee-led organisations in Scotland that seek to empower New Scots to resist the aforementioned challenges. In addition, Savan will discuss his work with the UNESCO-RILA team (through his placement with the John Smith Institute), focusing on recent work comparing national refugee integration strategies and policies.
Dr Dan Fisher, a postdoctoral researcher with UNESCO-RILA, will introduce the New Scots Refugee Integration Strategy (2018-2022), which sets out the aims and responsibilities for refugee integration in Scotland. He will discuss how the strategy is unique in its rights-based approach, which places onus on the Scottish Government and partners to ensure that refugees are aware of their rights in Scotland and able to access these. He will also discuss the New Scots Refugee Integration Development Project, which seeks to evaluate the impact of the New Scots strategy and collect evidence to be used in the development of the next iteration of the strategy.
Universidad Autonoma de Madrid
José Luis Pau for UAM Open Lab
Stockholm University
Anna Carlstedt: At Stockholm University, the focus – within the framework of the CIVIS Transnational Project – was put on the challenge of "How can we better match the skills of students having a background as migrants or refugees, with higher education and jobs?"
On 10 May 2022, a CIVIS workshop was organised at OpenLabs Stockholm, with many different Stakeholders invited (local authorities, other universities, student unions, NGOs such as the Nordic Ukraine Forum). As an example of Good Practice, SU presented the bridging program ULV: A Supplementary Education for Migrant Teachers and Preschool Teachers.
University of Glasgow
Hannah Rose Thomas, PhD researcher with UNESCO RILA/MIDEQ, will discuss her art workshops with migrant women and her portraiture - which act as a visual testimony not only of war and injustice but also of humanity, dignity and resilience. Hannah's exhibition entitled Tears of Gold featured in the 75th anniversary of the United Nations (UN75), and in June will exhibit within the Palace of Westminster (see attached).
Pinar Aksu is our newest UNESCO RILA PhD scholar, but we've worked alongside her for a number of years. Her Thesis is entitled: Art and Justice: using art-based practices for social change. Pinar currently works with Maryhill Integration Network as a Human Rights and Advocacy Coordinator, as well as being a theatre maker with Active Inquiry and World Spirit Theatre. Her other involvements and interests include: committee member at Right to Remain, member of Royal Society of Edinburgh, supporter with Refugees for Justice, and International Detention Coalition. She will talk about general concerns within the Nationality and Borders Act, current issues regarding access to Education and discuss welcoming people.
Aix-Marseille Université
AMU Open Lab - Camp des Milles Training recap, with a focus on next steps for CIVIS
What to do with the training certificate
Presentation of Lab'Citoyenneté Villa Air Bel, example of project that can apply for the Certification
AMU Open Lab - Citizens Campus seminar in Marseille, online intervention of Claude-Emmanuel Triomphe, President and Founder of Citizens Campus
Presentation of the Seminar that took place in Marseille from 10-11th June, which involved 16 CIVIS students, among a hundred of young Europeans
Statement regarding the relevance of the special partnership between CIVIS and Citizens Campus, with the illustration of the added value brought by CIVIS students at the seminar
Reflexion regarding further transnational activities
Conclusion
Mike Osborne / José Luis Pau