University of Lausanne
The University of Lausanne (UNIL) was founded in 1537. Focusing on the human and social sciences, life sciences (including medicine) and environmental sciences, it now has over 17,000 students of almost 130 nationalities.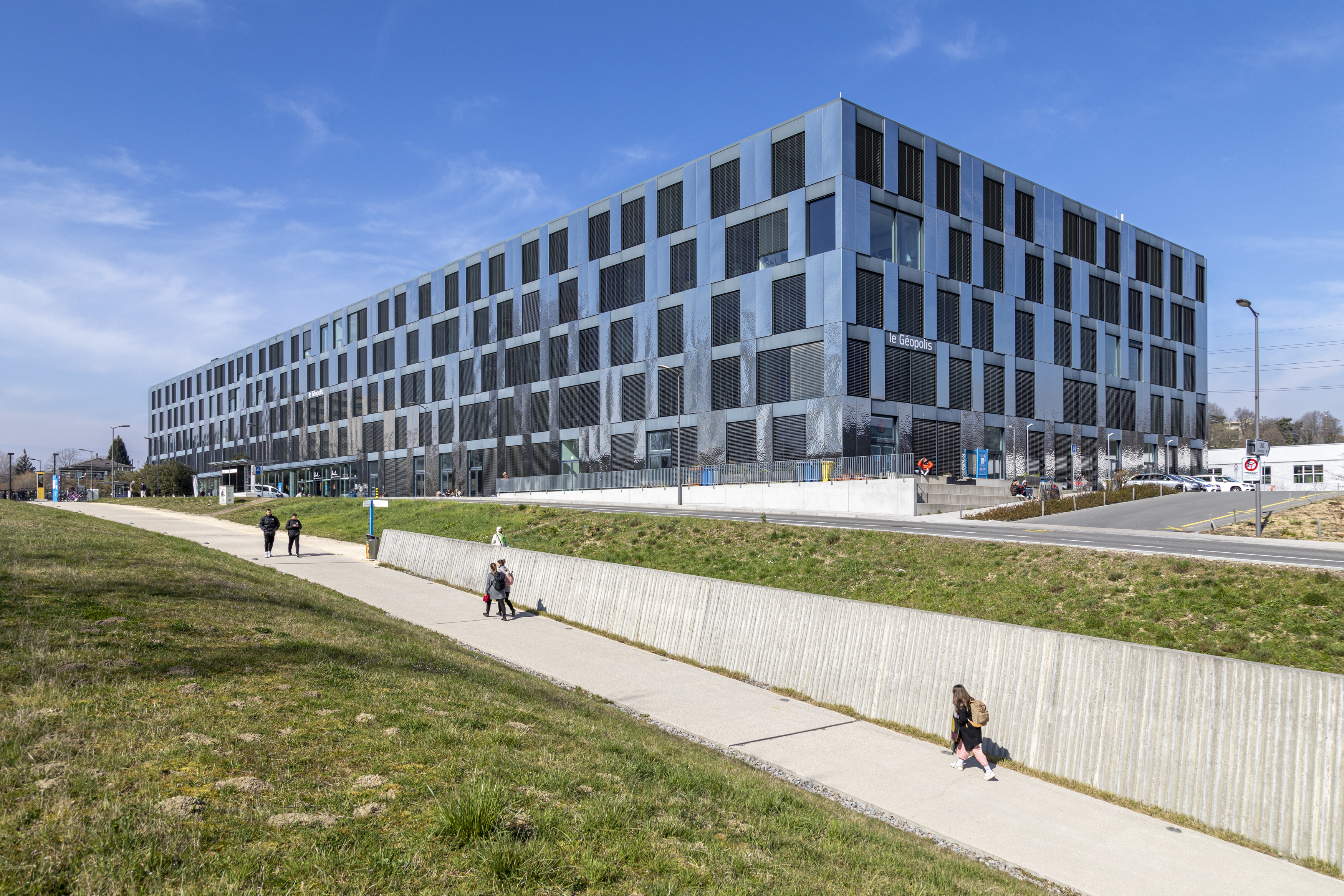 UNIL conducts leading-edge research, particularly in oncology, forensic science, digital humanities and sports science. The sophisticated infrastructure made available to its researchers contributes to its attractiveness. In addition, the Lake Geneva region is home to several research institutions, including the university hospital, within a relatively small area. This favourable environment attracts numerous multinationals, start-ups, small and medium-sized firms and international sporting organisations. The dynamism of its research activities is reflected in its international rankings, where UNIL is placed between the top 100 and 200 universities in the world, with particularly high scores for indicators linked to research and internationalisation. The Nobel Prize awarded in 2017 to Jacques Dubochet and two co-recipients for a major advance in the field of cryomicroscopy is emblematic of the quality of the research conducted at UNIL.
During their studies, students benefit directly from the results of the UNIL scientific community's research activities. With 15 Bachelor's and 42 Master's and doctoral programmes delivered in 26 disciplines, students are able to study the subject of their choice in depth while benefiting from high-quality infrastructure in a particularly pleasant working environment. In fact, UNIL's main campus stands in a vast green space planted with ancient trees just a stone's throw from the lake, with a magnificent view over the Alps.
UNIL has long been aware of the importance of sustainability issues and is committed to supporting and inspiring the major social changes we need by giving its community the means to think about and shape the world of the future. It can rely on the collective excellence of its research and teaching, and the civic commitment of its members, to achieve this aim.
Country: Switzerland
City: Lausanne
University's name: University of Lausanne
Date of creation: 1537 (university status: 1890)
Website: unil.ch
Contact: civis@unil.ch
Useful links
Few figures
Number of students in 2022-2023
Number of staff
2,400 Full-time academic staff
1,150 Full-time technical and administrative staff
Number and names of faculties and/or schools
Seven faculties:
Faculty of Theology and Religious Studies
Faculty of Law, Criminal Justice and Public Administration
Faculty of Arts
Faculty of Social and Political Sciences
Faculty of Business and Economics
Faculty of Geosciences and Environment
Faculty of Biology and Medicine
Four interdisciplinary centres:
Interdisciplinary Centre for Mountain Research (CIRM)
Interdisciplinary Centre for Sports Research
Interdisciplinary Centre for Ethics Research
Interdisciplinary Research Centre on Life Course and Vulnerability (LIVES-UNIL)
Four interinstitutional centres:
Centre for Advanced Surface Analysis (CASA)
Swiss Cancer Center – Lausanne (SCCL)
Swiss Centre of Expertise in Life Course Research (LIVES)
UNIL-EPFL Centre for Digital Humanities
Number of PhD theses defended in 2022-2023