European Universities between territorial integration and global ambition
10 März 2022
← Back to events
Type of event

Public conference

Format

Hybrid

Open to

All

Date

10 März 2022
Registration for this public conference is closed. Recordings will be published soon.

European Universities between territorial integration and global ambition: a new dynamic for the Europe-Africa partnership?
A public conference organised as part of the event New horizons for the European-African partnership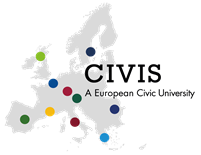 The EU's European Universities Initiative (EUI) is widely seen as the most significant political project currently underway in European higher education (HE) and research. European University alliances now involve almost 300 institutions, and their goals are ambitious. These include enhanced mobility of students and staff among member institutions, the creation of joint teaching programmes and degrees, and the promotion of challenge-based education, research, and societal engagement. As they strive to achieve these objectives, university alliance members are developing new and profound forms of cooperation within the European HE landscape.
But what does the EUI mean for university partnerships that reach beyond Europe's borders? Do they have a place in this process, and what role should they have? Will ever-closer collaboration among European HE institutions be a distraction or even a hurdle for attempts to nurture and expand connections with non-European partners? Or could European university alliances benefit from global partnerships, for example by relating the challenge-based approach of the EUI to the pursuit of a global engagement agenda? Could these emerging European Universities become a means to unite non-European and European partners in new, productive ways for the pursuit of joint interests and joint solutions to common challenges? If so, what could this look like in practice?
CIVIS, a European Civic University, and Aix-Marseille Université are delighted to host this conference offering a space for reflection on these issues. The event will especially focus on partnerships between Europe and Africa, a strategic priority for the CIVIS Alliance. The intense and complex relationships between these neighbouring continents is once again the centre of political attention, as confirmed by February's European Union - African Union Summit and the emphasis put on the topic by the current French Presidency of the Council of the European Union.
Policymakers on both sides of the Mediterranean regard collaboration in HE and research as a key driver for a closer partnership between EU and African Union member states. This raises questions about the potential role of European university alliances and their African partners, making our conference a timely and pertinent forum for discussion. The event brings together speakers from African universities, the European Commission, and European university alliances. It will especially interest staff and researchers working inside a European university alliance or at their African partner institutions, as well as those who work in HE policy and management. However, the event will also offer stimulating debates and fresh perspectives to anyone in the European and African HE community who shares our ambition to further global partnerships.
The following day, Friday 11 March, CIVIS and its member universities will sign an ambitious partnership agreement with six prestigious African universities:

This agreement will commit the signatories to an ambitious agenda for partnership over the coming years, offering a framework for exciting and innovative new collaborations. The resulting joint activities promise huge benefits for the students, academics and broader communities of the participating universities, and will serve as a laboratory for enhanced HE cooperation between Europe and Africa.
Schedule
Programme

Moderator: Thierry Fabre - IMERA, Aix-Marseille Université

All times are CET (UTC+1:00)

8:00-9:00
Registration (for participation in presence)
9:00-9:15

Introduction

Annemie Schaus - Rector, Université libre de Bruxelles / CIVIS President

9:15-10:00

Keynote Address

Achille Mbembe - University of the Witwatersrand (online)

Peter Maassen - University of Oslo

10:00-11:15

Roundtable discussion

Exploring common ground: How can European University alliances serve African and European partners?

Tine Delva - DG EAC, European Commission (online)

Nienke Buisman - DG RI, European Commission (online)

Abdelwahed Mokni - President, University of Sfax

Orlando Antonio Quilambo - Rector, Eduardo Mondlane University

Zeblon Vilakazi - Vice-Chancellor, University of the Witwatersrand

Monique Scheer - Vice-Rector, University of Tübingen

Gregor Majdič - Rector, Ljubljana University, EUTOPIA European University

11:15-11:30
Coffee & Tea break
11:30-12:45

Panel session

How can EUA address global challenges jointly with African partners?

Khady Diouf Goudiaby - Head of the Support Division for Research Project Funding, Cheikh Anta Diop University of Dakar

Rachid Saile - Vice-President, Hassan II University of Casablanca

Umar Kakumba - Deputy Vice-Chancellor, Makerere University

Comments and reflections by:

Serge Jaumain - Advisor to the Rector for Cooperation, Université libre de Bruxelles

Deirdre Lennan - European Commission, DG INTPA (online)

12:45-13:00

Wrap-up and closure

Stefan Helgesson - Stockholm University
Click here to download the full programme of the event New horizons for the European-African partnership.
Registration and practical details
The event will be held in English/French: simultaneous translation between English and French will be provided for both online participants and those attending physically.
Face-to-face attendance is by invitation only. Online participation is free and open to all.
Registration for this public conference is closed. Recordings will be published soon.
---
Event partners