This event has already taken place. More information about the next edition of the Global CIVIS Days will be published in the course of 2022.
Do you want to be part of an innovative and exciting social initiative shaping the higher education of tomorrow? Do you love generating creative ideas and solutions? Do you want to dive into an exciting experience with students and university staff from across Europe? Then participate in our Creathon at the Global CIVIS Days 2021!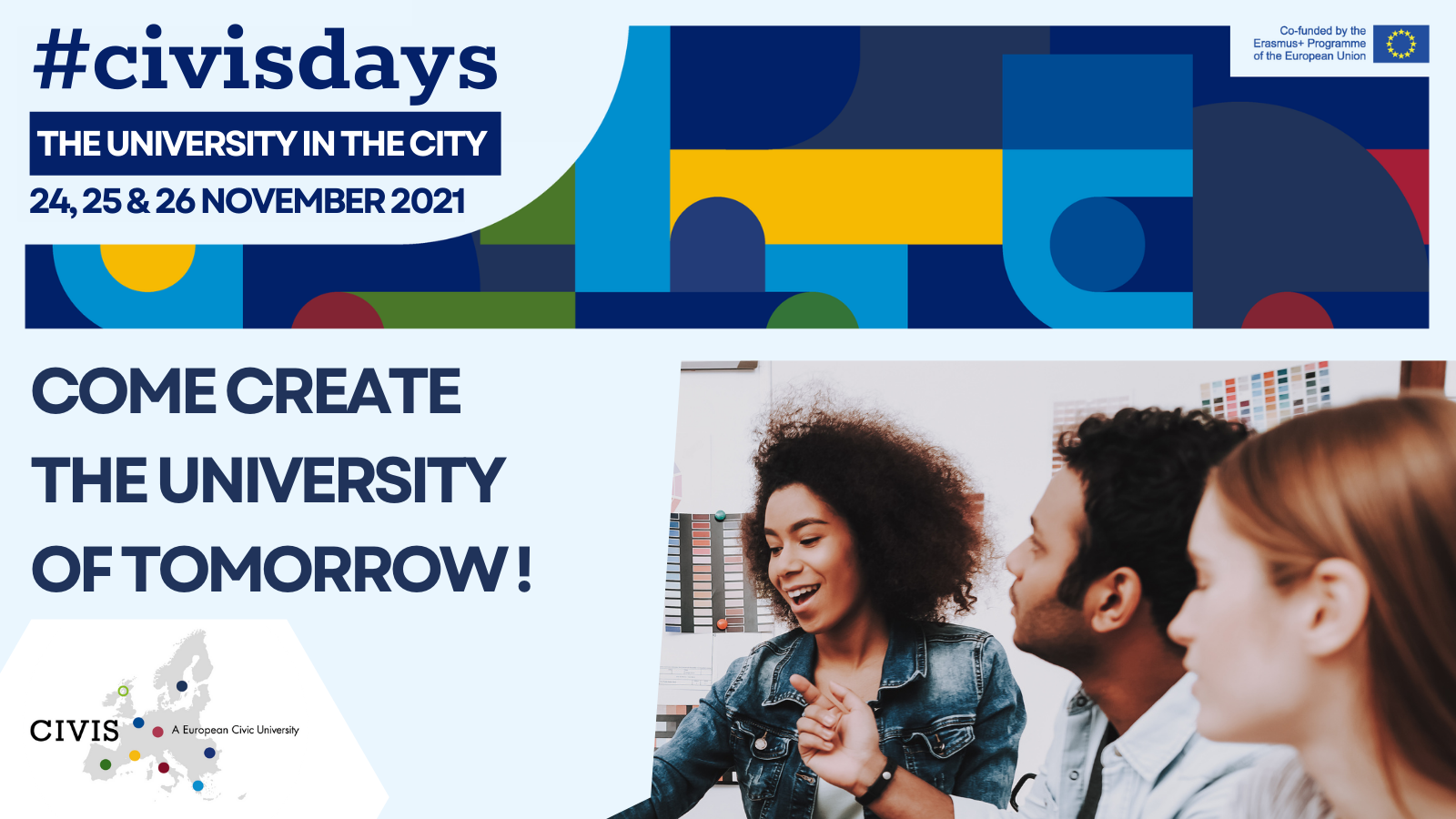 Innovative ideas for the University in the City
CIVIS, a European Civic University, is committed to addressing the greatest societal challenges of our time. But to meet these challenges, we need innovative, feasible and inspiring solutions.
This is why CIVIS is organising a Creathon for students, academics and staff across the CIVIS Alliance on 25 and 26 November 2021! A perfect opportunity to meet fellow members from the nine CIVIS universities, be a creative force, share expertise and bring your innovative ideas to life.
Eligibility
We will select 5 participants per member University, totalling up to 50 "creators".
Participants may be:
Students (BA and MA) - across all academic disciplines
PhD candidates - across all academic disciplines
Post-docs - across all academic disciplines
Academic staff - across all academic disciplines
Researchers - across all academic disciplines

Administrative staff
Participants must:
Be willing and able to come to Brussels throughout the Creathon as it will be held exclusively on campus. Travel fees and accommodation will be covered by CIVIS and its member Universities.

Be proficient in English (B2 level)
Selection process
Rather than an evaluation, we'll validate the applications in order to mix participants, universities and disciplines.
If you are selected, you will get an answer by 5 November 2021 in order to plan your stay in Brussels with your home University and to start brainstorming your project!
Registration
Registration is open throughout October and until 1 November (11:59 PM).
Registrations for the Creathon have closed.