Université libre de Bruxelles
Multicultural and international
As a multicultural university with one third of students and researchers from abroad, international relations is a daily reality for the Université libre de Bruxelles, just like the city of Brussels itself, one of the world's most cosmopolitan cities. In the heart of Europe, the city of Brussels offers all the advantages of a capital city and the quality of life of a large and lively town.
Its outward-looking position with regard to Europe and the world has resulted in a number of agreements, collaborations and special partnerships being set up with some of the world's top universities.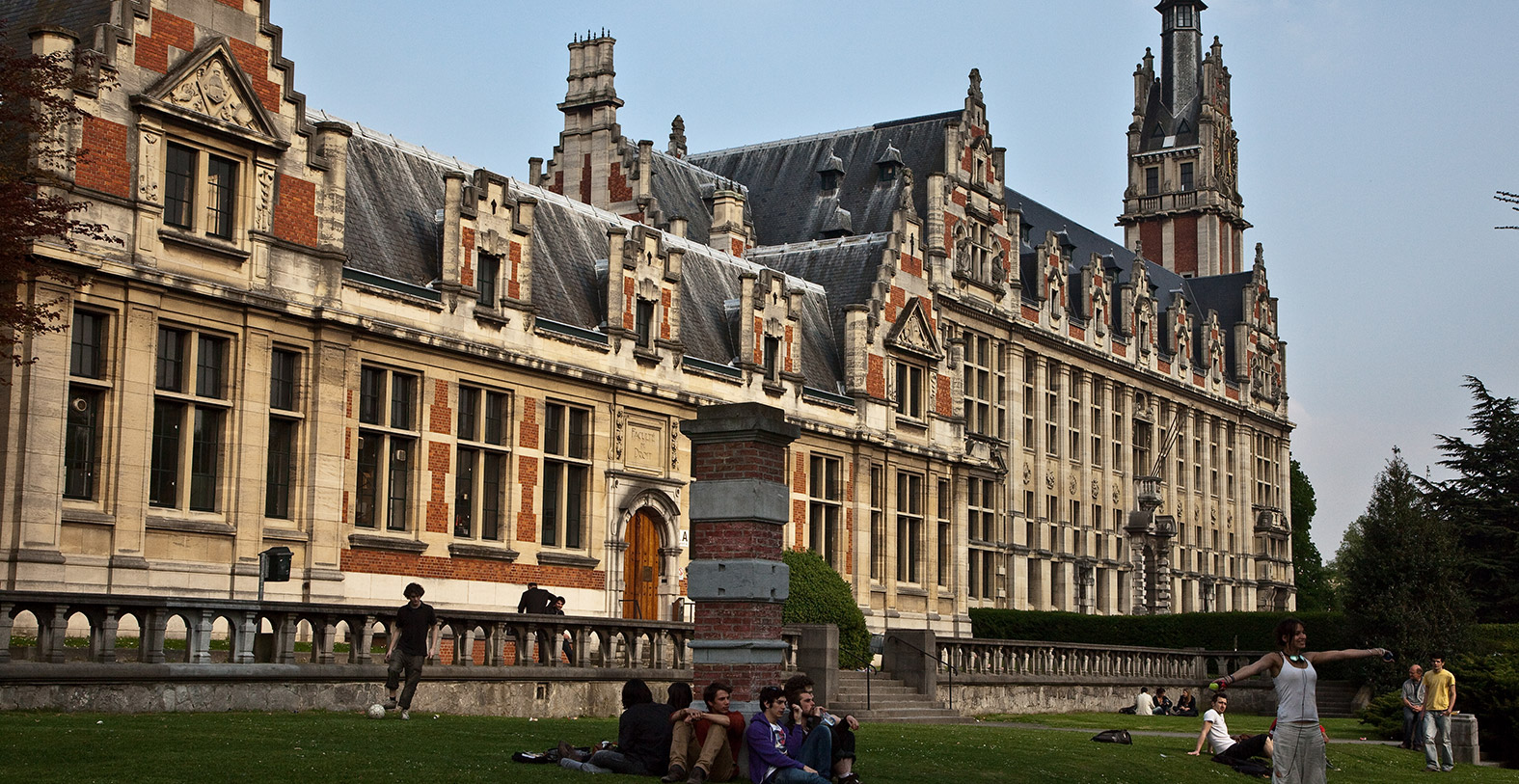 High teaching standards
It offers almost 40 undergraduate programmes and 250 graduate programmes (among them 15 Masters fully taught in English) . It also partners 20 Doctoral schools, with almost 2000 PhD in progress.
One of the University's main aims is to give its students a solid foundation in critical thinking as well as a taste for research, while at the same time catering to the needs of new publics.
Groundbreaking research
Four scientific Nobel Prizes, one Fields Medal, three Wolf Prizes and two Marie Curie Prizes are further evidence of the University's longstanding tradition of excellence.
The Université libre de Bruxelles is an active member of the Research Area and is involved in almost 130 projects financed by the 7th European Framework Programmes. In addition, the University's Institute for European Studies is recognized as a "Jean Monnet European research centre" for its work on European integration.

A focus on linguistic and cultural diversity
As a French-speaking university, most of the courses at the Université libre de Bruxelles are delivered in French. However, a growing number of Master degrees are partly or entirely delivered in English.
The University offers a wide range of French courses, prior to and during the academic year, to help its international students improve their language skills.
A committed university
The Université libre de Bruxelles is determined to give everyone the chance to continue their higher education studies and has developed a range of student support initiatives: e.g., financial and psychological support, guidance, French classes, etc.
Since its foundation, the Université libre de Bruxelles has been closely involved in the ongoing debate on critical thinking and freedom. This has included outspoken opposition to dictatorships and other nationalist abuses, the promotion of equal opportunities and a raft of other social issues.
Based on the principle of free enquiry that postulates independent reasoning and the rejection of all dogma, the University has retained its original ideals as a free institution that is firmly engaged in the defence of democratic and human values.
Freedom of inquiry and participation
The Université libre de Bruxelles has always given its students the possibility of playing an active and participatory role in University life and in the evaluation of the teaching they receive. As a result, ULB is one of the few Belgian, or even European universities where students are represented on all decision-making bodies. In the same spirit, a systematic teacher assessment procedure has been in operation for over twenty years, and is based on students' own assessment of their teachers' pedagogical abilities.
Country: Belgium
City: Brussels
University's name: Université libre de Bruxelles
Date of creation: 1834
Website: www.ulb.be
Contact: civis@ulb.be
Useful links
Few figures
Number of students 2017/18
29,459 students ( 13,111 male & 16,348 female)
Number of staff:
Number and names of faculties and/or schools
12 Faculties
Faculté de Philosophie et Sciences sociales
Faculté de Lettres, Traduction et Communication - École de Traduction et Interprétation ISTI - Cooremans
Faculté de Droit et de Criminologie
Solvay Brussels School of Economics and Management
Faculté des Sciences psychologiques et de l'éducation
Faculté d'Architecture La Cambre Horta
Faculté des Sciences
École polytechnique de Bruxelles - Ecole interfacultaire de bioingénieurs
Faculté de Médecine
École de Santé publique
Faculté de Pharmacie
Faculté des Sciences de la Motricité
Instituts
Institut d'études européennes
Number of PhD thesis defended in 2017-2018: