University of Lausanne brings CIVIS membership to life with call for academic networking actions
5 mai 2023
← Back to news
The University of Lausanne (UNIL), the latest member of our Alliance, is launching it's first CIVIS call! With this call for networking activities, UNIL aims to help its faculty members build relationships with CIVIS colleagues and set up collaborative projects. More concretely, this seed funding will support UNIL academics in activities which:
Bring together UNIL teachers with CIVIS colleagues to discuss on a theme and/or a future collaboration;
Encourage the emergence of teaching projects such as summer or winter schools, Blended Intensive Programs (BIP) or other innovative formats led by UNIL faculty members;
Provide a financial boost to CIVIS projects that intend to involve UNIL faculty members.
This means that all UNIL academics and CIVIS actors are invited to get involved in this call, so we can build our networks, exchange ideas about collaborations and new initiatives, or enlarge existing projects to new CIVIS partners.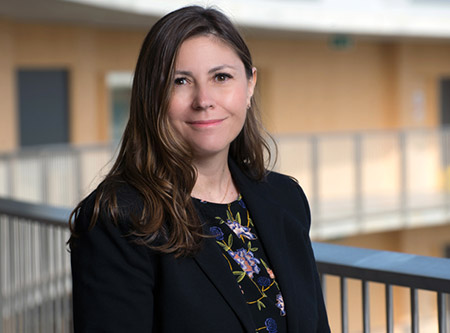 Photo from the official webpage of University of Lausanne
Prof. Anne-Christine Fornage, the UNIL Vice-Rector in charge of external relations and scientific communication, welcomes this move to activate UNIL's membership of the Alliance, which is a significant step for UNIL:
"The goals that we have identified for the University of Lausanne in the Plan of Intentions 2021-2026 are aligned with the values of CIVIS Alliance. We are happy to be able to work closely with partner universities to build the Europe of tomorrow. It is important to instil CIVIS culture at UNIL, as well as to raise the profile of our institution within CIVIS. To this end, we are keen to enable our teachers to forge links with their counterparts in the ten partner universities, through a call for collaboration. This will make it possible to obtain funding for networking between members of the academic communities and develop joint collaborative projects in the fields identified through the 5 CIVIS hubs. Over to you!"