Benchmarking research and innovation strategies in CIVIS: first RIS4CIVIS report published
4 octobre 2021
← Back to news
The project RIS4CIVIS supports the research and innovation (R&I) dimension of the CIVIS Alliance. It is an integral part of our long-term strategy, working in synergy with our educational activities. The 3-year project was awarded a budget of €2 million by the European Commission under the Horizon 2020 programme "Science with and for Society". RIS4CIVIS will enable CIVIS and other European university alliances to pave the way and pool their expertise to address the 21st-century challenges through world-class R&I.
RIS4CIVIS consists of several stages, in each of which we work on six thematic areas, known as modules:
Common Research & Innovation Strategy
Sharing Infrastructures
Reinforcing Academia-Business collaboration
Strengthening Human Capital
Mainstreaming of Open Science
Embedding Citizens and Society
During the first six months of the project, each module has been working on establishing an inventory of the current practices and resources available within each CIVIS Alliance member, related to the six thematic areas, as well as identifying the legal, political or financial barriers in relation to their respective topics, taking into consideration factors that are both internal and external to each University. The first results have been compiled in a global report, now available for download, that has enabled us to create a shared basis for the implementation of the next phase of our project, known as « consensus-building ».
It contributes to strengthening our mutual understanding and will allow us to launch ambitious projects to reinforce our integration and define our common R&I strategy.
Methodology
The methodology for the completion of the RIS4CIVIS benchmarking report consisted of several steps:
Dissemination of questionnaires
Review of responses and possible request for additional information
Write-up of the six module reports
Review of the six reports by WP1 leaders and further review of the questionnaire responses
Write-up of draft report and feedback from universities and module leaders
Completion of the final report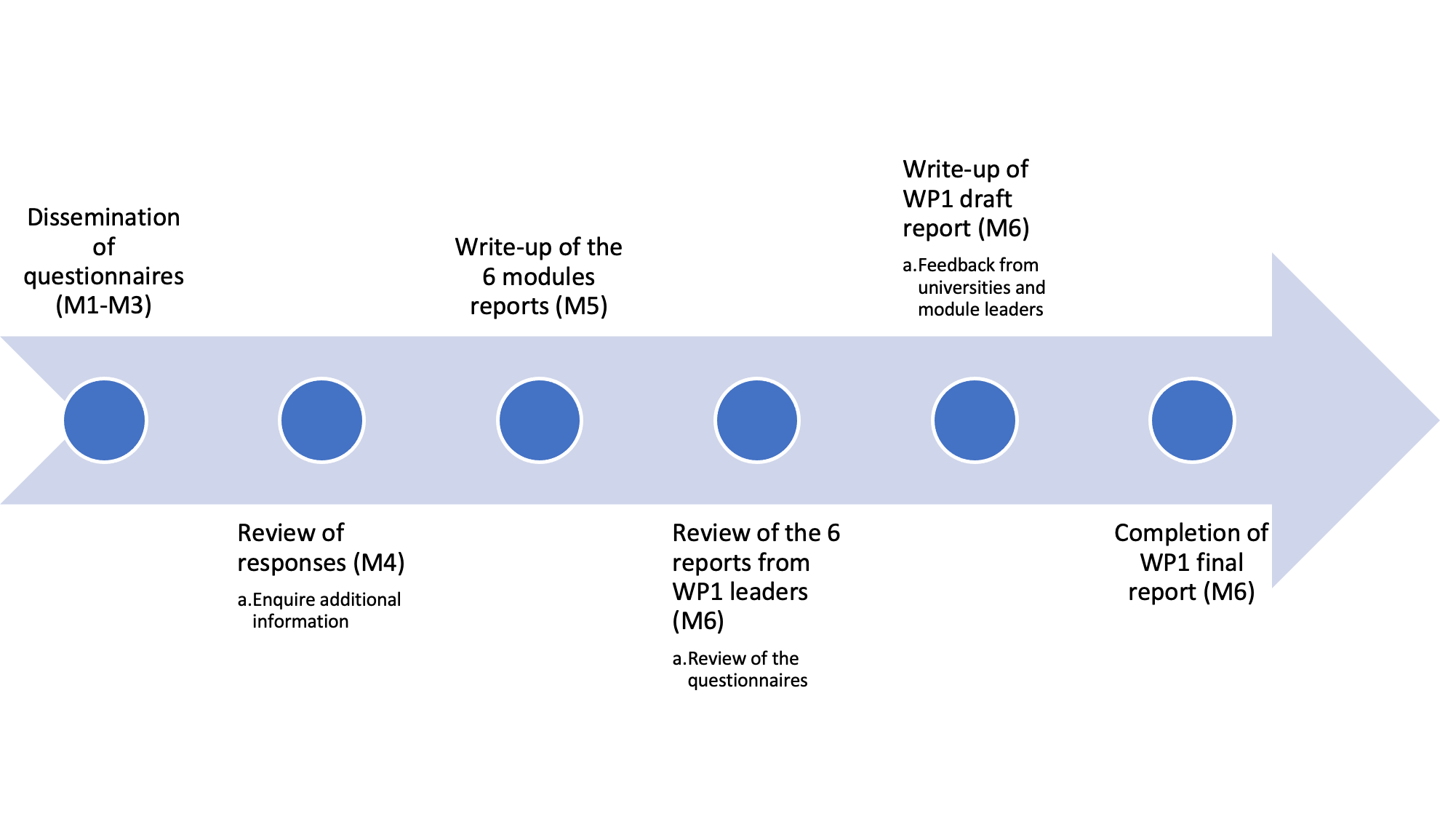 Download the report