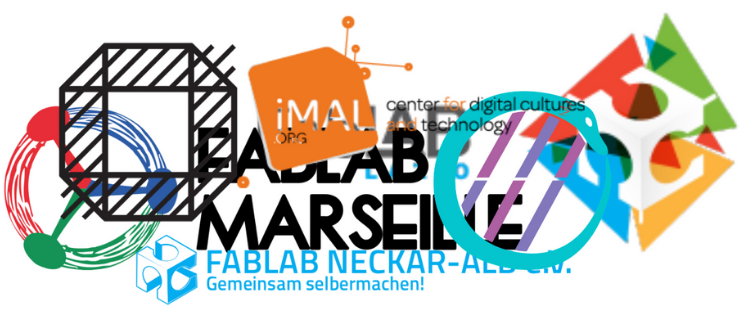 Mission & Vision
CIVIS Open Labs are physical and open spaces with the aim to share knowledge, experience, commitment and intellectual stimulation with local societies to strengthen the way in which the university and the environment relate. Our mission is to build a vivid round table within the CIVIS European University built from co-creation spaces that offer knowledge-based solutions to local challenges connected to the Sustainable Development Goals and the 5 CIVIS global challenges (called CIVIS hubs).
Our goals
To contribute to building a European Civic University of the 21st Century which is participatory, inclusive, and open to its territory to serve the interests of the citizens at a local, regional and international level.
To understand, create and deliver in addressing the 5 CIVIS challenges in a creative and innovative way, involving the students and academics.
To combine scholastics with social commitment through an innovative teaching and learning format known as service-learning.
Open lab Resources & Experience
8 territories - 8 Campus - 384,000 students - 55,000 academics/staff: an extraordinary set of resources at the service of 8 CIVIS Open Labs providing research, educational and innovation structures, diversity of actors, interdisciplinary and innovative approaches, ideas and actions to deliver strong impact-driven solutions.
Core Values
OPENNESS: to participation, dialogue, innovation.
CO-CREATION: working together with the territory in addressing the 21st Century challenges.
MULTIDISCIPLINARITY: integrating a wide diversity of actors within different territories
INCLUSIVENESS: integrating the participation of minorities and less favoured groups.
BIG THINKING: delivering creative and innovative ideas for SMALL ACTING, addressing any challenge/initiative able to generate a real impact in common day to day problems.
CIVIC ENGAGEMENT: students & teachers' knowledge in action through service-learning activities to implement projects.
Be involved in the co-creation of a European Civic University
The CIVIS OpenLabs will be the chance for you to contribute to building the university of the 21st century.
AN INCUBATOR TO SHARE YOUR PROJECT & IDEAS IN ORDER TO TACKLE TODAY'S GLOBAL CHALLENGES
An interactive space of co-creation: different actors, ideas, approaches, to work together in finding solutions to common challenges.
Your chance to participate in solid and transforming projects.
Be part of a Network of 8 Communities formed by University and Citizens, and beneficiate from collective knowledge to find solutions in your own areas of interest and territory.
FROM LOCAL CHALLENGES TO GLOBAL SOLUTIONS
Your chance to impact and present solutions on global challenges through local initiatives with responsible learning, research and innovation actions.
Participate in making local issues matter and expand your ideas through CIVIS Alliance experience and resources to participate in international/European programs for projects' support: Erasmus +, HORIZON 2020, RIS3...)
AN OPPORTUNITY FOR REAL CIVIC ENGAGEMENT
Getting involved with your community and learn by participating and contributing.
Find out what our students, teachers, researchers can do for you.